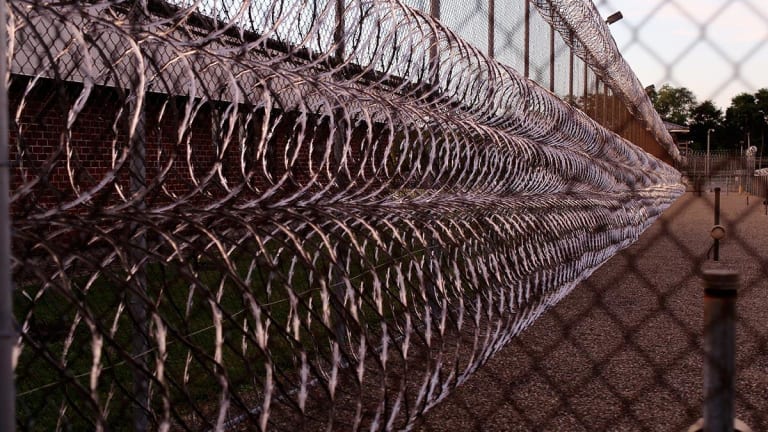 Questions Swirl After Jeffrey Epstein Found Dead in Jail
Speculation continued over the weekend after disgraced financier Jeffrey Epstein was found dead in a Manhattan jail while awaiting trial on sex-trafficking charges.
Disgraced financier Jeffrey Epstein has been found dead in a Manhattan jail while awaiting trial on sex-trafficking charges, law-enforcement officials said on Saturday. The Justice Department's inspector general is investigating.
Epstein, 66, was reportedly found unresponsive in his jail cell at approximately 6:30 a.m. ET. 
"Today's events are disturbing, and we are deeply aware of their potential to present yet another hurdle to giving Epstein's many victims their day in Court. To those brave young women who have already come forward and to the many others who have yet to do so, let me reiterate that we remain committed to standing for you, and our investigation of the conduct charged in the Indictment - which included a conspiracy count - remains ongoing," said the Manhattan U.S. Attorney's Office, following the death. 
By Sunday, rumors were swirling about Epstein's death.
"There's no way that man could have killed himself. I've done too much time in those units. It's an impossibility," said an unnamed ex-convict through the New York Post. "Between the floor and the ceiling is like eight or nine feet. There's no way for you to connect to anything."
The story, which was picked up on Fox News, was one of several questioning how Epstein could have died in the high-security jail.
Attorney General William Barr was "livid" to learn about Mr. Epstein's death, telling staffers he is determined to get to the bottom of what happened, a person familiar with the matter told the Wall Street Journal.
Epstein, was arrested July 6 after federal prosecutors in Manhattan indicted him on two counts related to sex trafficking of minors, which together carry a maximum sentence of 45 years in prison.
Specifically, Epstein was accused of orchestrating a years-long sex-trafficking operation in which he and his associates lured dozens of girls-some as young as 14 years old-to his homes in New York and Florida.
The more recent charges against Epstein came more than a decade after he signed a non-prosecution agreement with federal prosecutors in Miami, following an investigation into similar alleged conduct in Florida.
That deal, which had been criticized by victims and some lawmakers as too lenient, guaranteed Epstein wouldn't be federally charged, and allowed him to plead guilty to two state felonies related to prostitution.
He registered as a sex offender and served a 13-month sentence with work-release privileges that let him spend much of his time outside prison.
Renewed scrutiny of the deal, spurred by a series of articles late last year by the Miami Herald, led to the resignation last month of President Trump's labor secretary, Alexander Acosta, who had been the U.S. attorney in Miami overseeing the agreement.