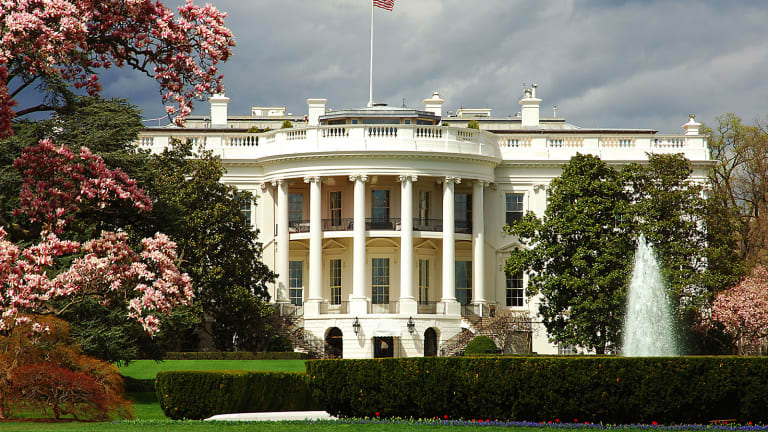 Publish date:
How Will U.S. Elections Affect Your Retirement? Our Panel Can Help You Find Out
How will the 2016 presidential election will affect your portfolio? TheStreet's panel of financial advisers is here to help.
How will the 2016 presidential election will affect your portfolio? TheStreet's panel of financial advisers is here to help.
Updated from 3:40 p.m. EDT with expert commentary from TheStreet's panel.
How will a Hillary Clinton or Donald Trump presidency affect your retirement?   
TheStreet's panel discussion on Monday night at the Lambs Club in New York City addresses this issue with a panel of financial experts including Scott Kessler, deputy global director for S&P Equity Research; Robert R. Johnson, president of the American College of Financial Services; and Stephen Horan of the CFA Institute.
The panel was moderated by  TheStreet CEO David Callaway and Robert Powell, a columnist and contributor for  USA Today,  MarketWatch and  The Wall Street Journal.
According to the latest national poll average from  Real Clear Politics, Clinton leads Trump by three points with 45.9% of the vote, compared to Trump's 42.9%. 
On Monday, Trump told  CNBC that Federal ReserveChair Janet Yellen was keeping rates low to please President Obama and said that Yellen was political. Johnson took the opposite side of Trump's argument, in an interview with TheStreet.  
"A rate increase could be and should be interpreted as an indication that the economic recovery is robust," Johnson said, adding that if the Fed was playing politics, it would have raised interest rates multiple times, a signal the economy is stronger, and a pseudo endorsement of Obama/Clinton policies.
Instead of interpreting a rate rise as a positive force, investors are nervous about what life will look like with higher interest rates after eight years of unprecedented Fed stimulus. That support has contributed to a roughly 200% rise in stocks over the past 7-8 years. 
The Fed raised interest rates for the first time since 2006 in December 2015. The central bank is currently mulling its next rate hike. 
When Fed officials hinted at a near-term rate increase in remarks last Friday, the Dow Jones Industrial Average ended the session lower by 400 points, with stocks posting their worst declines since the June Brexit vote. 
On Monday, other Fed officials offered a more dovish tone, sending stocks higher by well over 1%. 
"What happened the last two days rationally makes no sense," Johnson said, referring to the volatility in the markets sparked by various Fed officials. The Federal Reserve holds a two-day policy meeting next week, with investors pricing in just a 15% chance of a rate increase. 
Meanwhile, ahead of the 2016 election, Horan said investors should be prepared for changes when it comes to tax deductions. "A lot of people take out mortgages assuming the interest is tax deductible at a certain level," said Horan in an interview. 
Trump's and Clinton's polices may make it tougher for individuals to deduct mortgage interest, margin interest, charitable donations, among others deductions, according to Horan. 
These changes could dramatically increase consumers' tax bills, giving them less leeway to save for retirement.