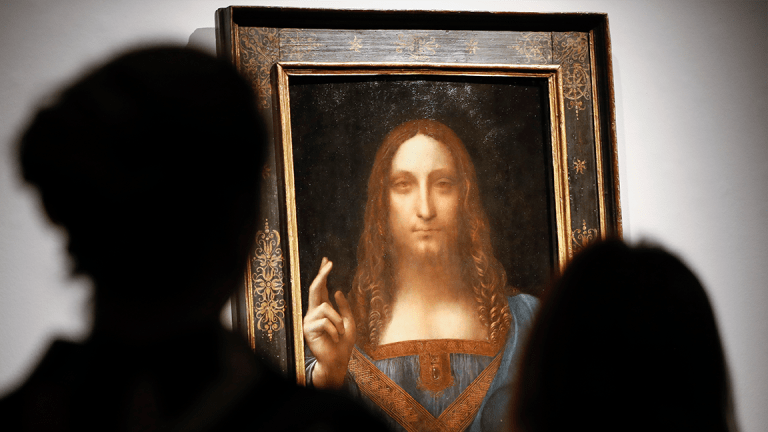 How To Invest In Collectibles Like A Rich Person
When you're a dedicated collector whose family may not want to hold on to your precious art, cars or wine, it pays to collect what you love.
Alternative investments like artwork, jewelry and cars can yield huge rewards, but only if you love the items you're connecting.
Financial firm UBS Group (UBS) - Get Free Report and its Wealth Management Americas branch surveyed 2,475 investors with at least $1 million in investable assets earlier this year, including 608 with at least $5 million. Among them, 25% consider themselves collectors. A majority of that group has spent more than 20 years collecting various items that represent 10% of their overall wealth, on average.
However, 57% of wealthy collectors say they've built their collections out of love, not in pursuit of profit.
"Investors assign a substantial amount of sentimental value to their collections, but do not always realize their financial value," says Paula Polito, client strategy officer of UBS Wealth Management Americas.
Across the board, collectors make a significant investment in their passions, even if the collectibles they prize turn out to be completely worthless later on. Appraisers and advisors alike favor treating collections like interests rather than investments, but UBS' wealthy collectors just happen to be able to afford both.
Among those who collect, precious metals (49%), fine art (36%), precious jewelry (26%), stamps (22%), antiques (16%), automobiles (15%) and wine (12%) are the most coveted items.
While all of the above can make fine alternative investments for those looking to diversify a portfolio, you have to treat collectibles like any other investment to squeeze the most value out of them. Though 22% of wealthy investors spend more on collectibles than they do on retirement, they don't treat them like a retirement fund.
Roughly 40% of wealthy collectors don't know the full value of their collection.
More than half (51%) have never had their collection appraised.
Ignorant of their collection's value, 44% have not had their collection insured.
Those collections aren't prized family heirlooms, either. While 81% of collectors plan to leave their collection to the next generation, only 35% of heirs are interested in keeping it. While the 39% of heirs didn't want collections but kept them anyway, they only hung onto cars, art, antiques and wine. If their parents or grandparents collected jewelry, gold, coins or stamps, heirs had no trouble selling it.
The less-sentimental heirs have sound reasons for not hanging onto their parents' or grandparents' prized collectibles. Among collectors, 47% say they've overpaid for items in their collection. Another 41% say they've bought or sold and item and later regretted it. Also, when asked which of their investments they'd sell off in an emergency, 80% of collectors would sell their traditional investments, compared to 20% who'd sell items from their collection. As a result, 28% say their families haven't been all that supportive of the time and energy they've put into their hobby.
That doesn't stop 48% of wealthy investors from spending more on their collection over time, including 47% of investors who spend that money on fine art.
If you love what you collect, but your family doesn't, it helps to link up with people who share your passions. In the case of wealthy art collectors, 56% are members of museums and 32% plan to leave their collections to a museum or foundation. If you're concerned about your heir getting their hands on a collection that means nothing to them (and 66% of wealthy collectors have that fear), it's worth investing some time into finding people or institutions that will value your items as much as you do.
"Very often, heirs are more interested in pursuing their own personal passions than following the passions and hobbies of the prior generation," says Mike Ryan, chief investment officer at UBS Wealth Management Americas.
This article is commentary by an independent contributor. At the time of publication, the author held no positions in the stocks mentioned.