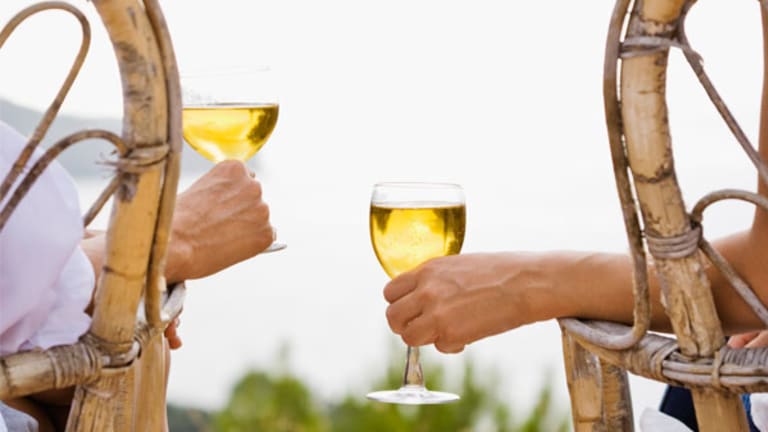 Hollywood's Ultimate Celeb Suites
When only the absolute best room will do, there are a handful of Los Angeles area hotels that have what it takes.
When only the absolute best room will do, there are a handful of Los Angeles area hotels that have what it takes.
BEVERLY HILLS, Calif. (MainStreet) -- Los Angeles has no shortage of luxury hotels and plenty of high-end properties that cater to celebrity travelers and the corporate elite. But there are some guests for whom only a hotel's absolute best room will do. Here's where to find those truly spectacular penthouses and bungalows:
The most hallowed of celebrity hotel grounds is the Chateau Marmont, which the meticulous management of hotelier Andre Balazs has evolved into an insider's den of exclusivity in the middle of the Sunset Strip. A well-guarded door at virtually all hours of the day ensures that guests such as Dita Von Teese will be unmolested by the camera lens, and photographers, journalists and fans breaking the rule will be asked politely to leave. Past the motor court, a residential entrance leads to a staircase or elevator arrival to the main lobby that feels much as it did back in the days of Greta Garbo and Howard Hughes.
Celebrating its 100-year anniversary, the Beverly Hills Hotel has no shortage of starry accommodations.
Insider secrets of the Chateau include always insisting on eating outside versus the cozy but isolated dining room, and booking suites in the main building versus the less-preferable cottage and pool bungalows. There's little doubt the rooftop penthouse is the best room in the house. Priced from a surprisingly affordable $4,500 per night, its living room (complete with piano and fireplace) opens onto the chicest rooftop terrace in town, with views that can make anyone feel famous for a night.
In terms of rooftop terraces there is but one address that can compete with the Chateau, and that's the Sunset Tower Hotel. Owned by Jeff Klein, it's the location du jour for the annual Vanity Fair Oscar party -- a former '30s luxury apartment building that now offers The Terrace, one of the ritziest eateries in Hollywood and site of one of the best poolside brunch secrets in town. Rooms inside the Sunset Tower come in quirky sizes with updated Art Deco decor and perks such as Kiehl's bath products and curated mini-bars.
But for true high rollers, starting with everyone from Bugsy Siegel to Errol Flynn, the Sunset Tower's signature Townhouse Suites and Penthouse Suites offer the best rooms in the hotel. The penthouse suite features a massive outdoor terrace that oozes an old Hollywood grandeur and includes such perks as an on-demand martini soiree or fully catered dinner party with little more than a press of a button.
Celebrating its 100-year anniversary, the Beverly Hills Hotel has no shortage of starry accommodations and has been a superstar fixture for guests from Mary Pickford to Michael Jackson. But for those of a certain stature, only the best will do -- and that usually means a walk away from the main hotel compound to the freestanding bungalows lining the eastern perimeter of the property. Last year, its top bungalows got a full redo by Rottet Studio, which as worked on projects from the Surrey Hotel in New York to the headquarters of the Screen Actors Guild.
Inside the hotel's Presidential Bungalow, the design team revamped the iconic spaces to maximize the modernistic indoor/outdoor flow of the lofty cottage-style architecture. Rooms feature a dining room for 10 as well as a chef's kitchen to handle the hard labor. Outside, the perks of a Tinseltown lifestyle include a plunge pool with waterfall edge and private exercise area with treadmill to keep celebs in shape, while a private security system ensures no disturbances from lurking paparazzi.
Further toward the historic heart of Tinseltown, the Hollywood Roosevelt offers one of the best summertime pool scenes of any Los Angeles area hotel. With a mural at pool-bottom designed by David Hockney and a Tropicana bar touted by Lindsay Lohan, the location offers a one-two punch of history and pop star relevance. Operated by Thompson Hotels, the hotel has no shortage of hot spot venues, from its 25 Degrees burger bar and more formal Public Kitchen and Bar to its aristocratic bowling bar, The Spare Room, and basement-level Beacher's Madhouse.
Designer Dodd Mitchell penned most of the remodeled rooms at the Roosevelt, stylized with dark walls and built-in furnishings that become a bit more personalized in larger categories. The suites, however, can truly wow even the toughest Hollywood crowd. Its Gable Lombard Penthouse, where Clark Gable and Carole Lombard are rumored to have met, strolls along 3,200 square feet with interiors that mix furry carpets on hardwood floors with a 12th-floor rooftop terrace that basks underneath the historic Hollywood Roosevelt sign -- the ultimate photo op.
Michael Martin is the managing editor of JetSetReport.com, a luxury travel and lifestyle guide based in Los Angeles and London. His work has appeared in InStyle, Blackbook, Elle, U.K.'s Red magazine and on ITV and the BBC.