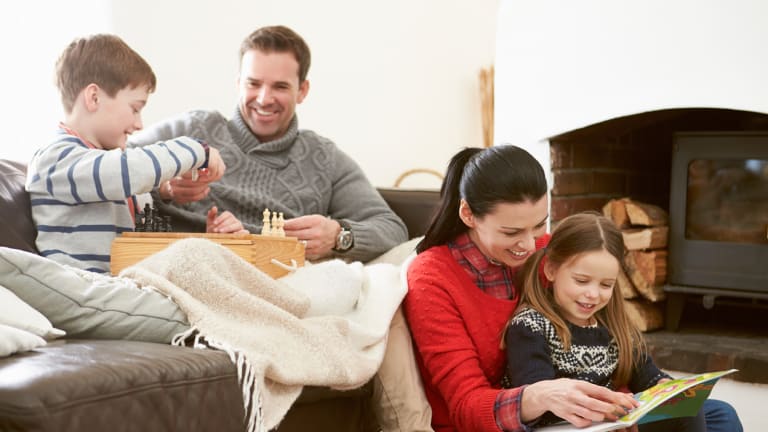 8 Father's Day Activities & Events for Your Family
Here are a few ideas for activities the whole family can get involved in this Father's Day.
Planning something special this Father's Day? It's approaching sooner than you might think.
With Father's Day landing on June 17, 2018, by now you might worry that you'll be left scrambling for last-minute ideas. But depending on where you are, there are plenty of fun activities for the whole family, whether for a new dad or for older dads and their adult children.
Consider where you live, or where you'll be that day. A city like New York or Chicago is sure to have a number of places for your family to enjoy; museums, restaurants, plays, major landmarks and parks are all at your disposal for a fun, family-friendly time.
Not everyone has that type of luxury available. But not every family needs one, either. There's likely a variety of things to do near you, too.
Activity and Event Ideas for Father's Day 2018
Think about your father's interests, even if just from a general perspective. From there, you can have a plan of attack in figuring out what to schedule for Father's Day. Here are some of the activities and events you could look into, for nearly any dad:
Attend a Tasting Event
Brunch is pretty nice. So is dinner. Now imagine instead of those, you pay a fee and get a bunch of food and drink until the event ends. Not bad, right? Look into tasting events and food festivals nears you, especially if the dad in your life has a favorite food or drink.
There are events and festivals out there for people of every palette, sophisticated or otherwise. If he has a favorite drink, check for a nearby tasting event that gives him the chance to sample some local and up-and-coming brands. And whether it's a seafood festival in New England or a soul food fest in the south, different places have different food festivals with their own hometown flavor. And if it's outdoors, you get a ton of food, time with your family, and a chance to take in the weather, too.
Play a Sport
How much of an athlete is your dad? The right athletic activity can be a great time for dads and kids of nearly any age. Looking for a nice outdoor activity with your father who's a bit older? A good round of golf could be a great time. Younger dads and their children, on the other hand, might enjoy a day at the batting cages or opting for mini-golf. For the particularly energetic family, a game of paintball could prove supremely fun for everyone.
Go on a Hike
Maybe you're looking for athletic activities, but you're more of a woodsy family than an organized sports family. If the weather is nice enough, check online for your local hiking trails using a website like AllTrails to find the right trail near you (preferably an easy one if you're taking young kids along). Take in the outdoors and get a good workout this Father's Day!
See a Sporting Event
Then again, doing the athletic work is hard. I get it. Sometimes you'd rather just sit back and watch the game instead of being the one playing it. Find out what's near you. A good baseball game, whether major or minor leagues, offers a nice day out with the family and plenty of food and attractions for the kids.
Have a Beach Day
Summer is right around the corner, and hopefully the weather's getting really nice out just in time for the big day. If you're near the shore, and the weather feels like how June is supposed to feel, a nice relaxing day at the beach could be a dream come true. Lay down a towel, put on some sunscreen, and enjoy.
See a Car Show
Not every dad likes cars. The ones who do, though, really like them. So much so that car shows exist, giving lovers of the automobile the opportunity to see some of the best classic cars of the past 100 years. Check for one near you if your family has a father who loves that classic car aesthetic, and make sure to look closely; some local car shows donate many of the proceeds to charitable causes.
Go To a Movie
Taking the family to a movie theater can be a great idea for the dad who doesn't want to do anything too elaborate and, maybe more importantly, would prefer somewhere with air conditioning to being outside. It's a simple, affordable way to stay entertained that the whole family can enjoy.
Nothing
Literally nothing. Dad probably has to work the day after. Same with mom. A nice day out can be fun, but sometimes a lazy Sunday plopped in front of the TV with your family and a pizza is all a dad really wants.