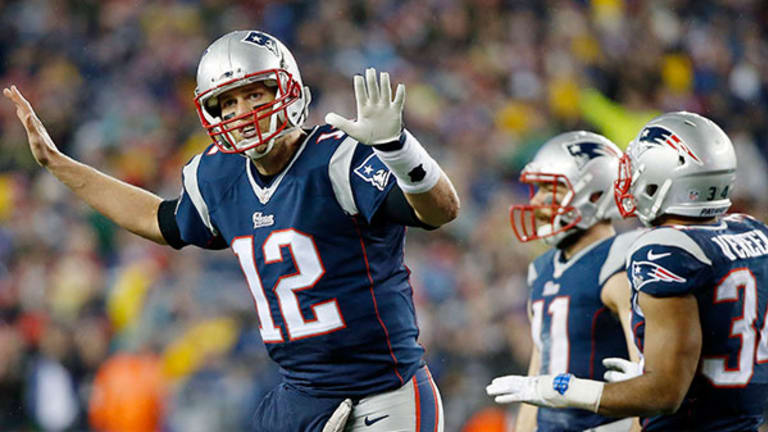 Here's How to Save Money on Super Bowl Tickets
Super Bowl LI tickets are flooding the resale market, and fans can save big with the right knowledge on when to buy tickets.
The Atlanta Falcons and New England Patriots will play in Super Bowl LI, leaving each team's fans eager to purchase tickets. While tickets already cost thousands of dollars on the resale market, purchasing at the right time may help you save a bundle at checkout.
On TicketIQ, a leading online ticket search engine that pools ticket data from over 90% of the secondary market, Super Bowl LI tickets are now averaging $5,976. That number may be jaw-dropping, but it is down by a considerable margin over the last few days. With more tickets becoming available since the conclusion of the conference championship round, the influx of inventory has led to a sharp drop in both average price and get-in price.
Resale tickets are those available via ticket sellers that have purchased them at primary sources, which include venues and participating teams. Depending on demand, resale tickets may run considerably higher than when they were initially sold.
The Super Bowl takes place Feb. 5 at NRG Stadium in Houston. 
The Monday following the wild-card round, Super Bowl LI tickets owned a $10,952 average. That marks a 45% drop on average since then. For fans looking to just get past the gates the cheapest tickets are now listed from $3,069 in the 600 sections of NRG Stadium. That is down nearly $2,000 from the Jan. 9 get-in price of $4,901.
Courtesy of TicketIQ
So, what does that mean for ticket prices over the next two weeks? The resale market for Super Bowl tickets has been difficult to predict in recent years. Super Bowl XLIX was the product of a broken market when brokers failed to fulfill exorbitantly-priced orders. But this year's season decider has followed a steady downward trajectory past the conference championship round. Should prices continue to fall, Super Bowl LI could rival Super Bowl XLVIII as the cheapest Super Bowl of the last four years.
TicketIQ's Super Bowl LI buying guide provides further insight on the resale ticket market for this year's game at NRG Stadium. The best advice? Manage the market closely. Make sure to keep checking real-time prices and jot down any trends you see. Falling prices are a good indication that waiting to purchase will yield the most savings. If prices are climbing, it may be time to make a purchase before tickets exceed your budget.
The game promises to be a good one. Both teams have high-powered offenses led by two of the NFL's best quarterbacks, the Falcons' Matt Ryan and the Patriots' Tom Brady. Both teams put on scoring displays in the conference finals with Atlanta trouncing Green Bay 44-21 and New England overwhelming Pittsburgh 36-17.
The big game won't be the only thing on the agenda if traveling to Houston next month. A slew of extracurricular activities are scheduled during Super Bowl week that'll keep every fan occupied before kickoff. They include parties, cigar bars and concerts.
Club Nomadic may be the biggest venue in the city during Super Bowl week, with The Chainsmokers, Bruno Mars and Taylor Swift set to rock at the makeshift nightclub. The Rolling Stone party at Houston's Museum of Fine Arts will also feature A-list artists like Diplo, Nas and DJ Cassidy. Don't expect to get in for cheap, however: Tickets currently start from $784 each on TicketIQ.
This article is commentary by an independent contributor.