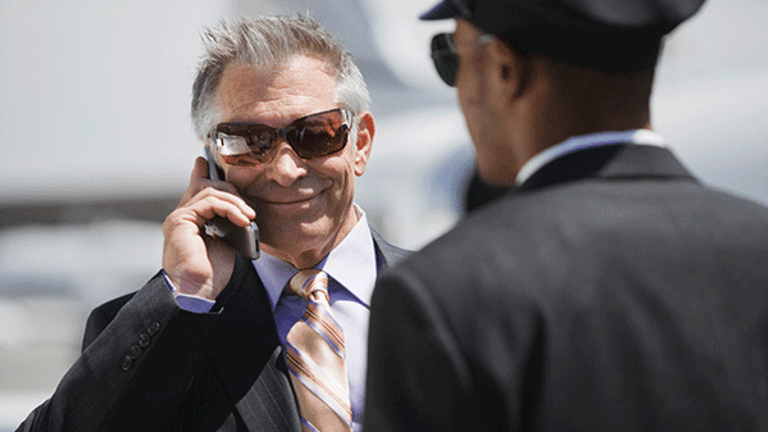 Here Are 3 Lessons to Learn from How Wealthy People Handle Money
The rich aren't like us, but we can still learn from what they do with their money.
If rich people are good at one thing, it is that they know how to make or, at a minimum, keep money.
So it makes sense that those who hope to join their ranks should pay attention to what the rich do with their money.
The so-called rich often refers to high-net-worth individuals or those with investable assets of more than $1 million, "excluding primary residence, collectibles, consumables and consumer durables," as defined by global consulting firm Capgemini.
Here are three things most people may not know about the rich, based on Capgemini's 2016 World Wealth Report.
1. Asia now has the most high-net-worth individuals.
As of last year, the Asia-Pacific Region surpassed North America as home to the largest number of rich people. The region is now home to 5.1 million high-net-worth individuals, a 10% increase from 2014.
During the same period, North America's high-net-worth population grew by just 2%, to 4.8 million people. The Middle East, and its much smaller population, has 610,000 high-net-worth individuals and Africa has 150,000.
2. High-net-worth individuals value diversification.
The idea of diversification, or spreading one's money around different kinds of assets, is one of the most important things that an investor can do. It is vital to building and preserving wealth.
Having too much invested in one asset class such as real estate is a recipe for big losses.
The richest people in the world seem to appreciate this and have, on average, well-diversified portfolios. Fully 25% of their assets is in equities, 24% is in cash, 18% is in fixed income, the same amount is in real estate and 16% is in alternative investments such as commodities, hedge funds and private equity.
Asia-Pacific high-net-worth individuals are more conservative overall.
Japanese high-net-worth individuals have 37% of their assets in cash and significantly less in fixed income and real estate. Similarly, Singaporean high-net-worth individuals had on average 27% of their assets in cash and 22% in real estate.
3. Hong Kong and Singapore have a high proportion of rich people.
Hong Kong has 142,000 high-net-worth individuals, while Singapore has 104,000. As a percentage of their populations, that is a lot of rich people.
There are more rich people in Hong Kong and Singapore than China, the U.K. and the U.S., relatively speaking. In Asia, only Japan has a higher relative number of high-net-worth individuals.
What is the one thing that all 16 million of the world's high-net-worth individuals have in common? For one thing, they aren't ashamed about having money.
In the Asia-Pacific region, about 80% of all high-net-worth wealth, totaling just over $17 trillion, will be transferred to the next generation over the next 15 years, according to the World Wealth Report.
How the younger generation decides to invest this epic transfer of wealth will be one of the biggest factors shaping markets in the coming years.
Kim Iskyan is the founder of Truewealth Publishing, an independent investment research company based in Singapore. Click here to sign up to receive the Truewealth Asian Investment Daily in your inbox every day, for free.
This article is commentary by an independent contributor.