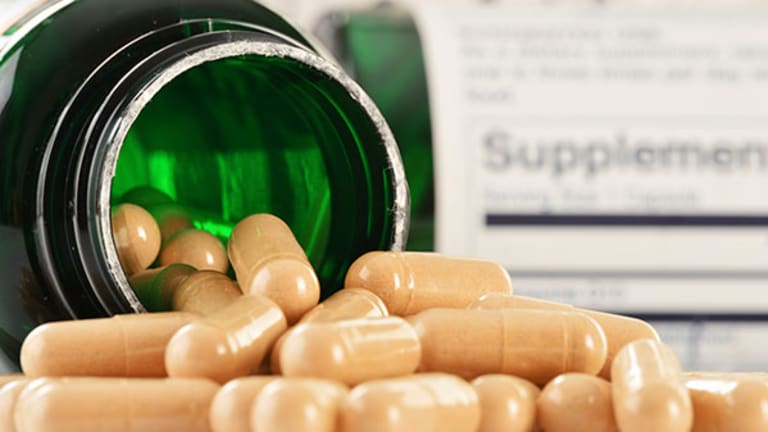 Will Nutraceutical's Go-Shop Yield a Higher Bid?
The nutritional supplements company on Monday unveiled a deal to sell to private equity firm HGGC in a transaction valued at about $446M, including debt to be refinanced.
Shares of nutritional supplements company Nutraceutical International (NUTR) have traded above the price at which it had agreed to be taken private by HGGC, which could indicate the market expects a higher bid to emerge.
Nutraceutical said Monday it had agreed to sell to Palo Alto, Calif.-based private equity firm HGGC in a transaction valued at about $446 million, including debt to be refinanced. HGGC will pay $41.80 a share, which marks a 49% premium to Nutraceutical's closing price on Friday.
The deal includes a 60-day go-shop period that runs until 12 p.m. ET on July 20.
Shares of Nutraceutical traded as high as $42.40 on Monday before closing at $42.15, a 0.8% premium to the deal price. The stock on Tuesday closed at $41.90 and shares were changing hands at $41.85 on Wednesday.
A Nutraceutical representative was not immediately available for comment on Wednesday. A representative for HGGC declined to comment for this story.
Based in Park City, Utah, Nutraceutical is a maker, marketer, distributor and retailer of branded nutritional supplements and other natural products that are sold mainly to and through domestic health and natural food stores. The company has a market capitalization of $384.7 million.
Nutraceutical and HGGC are familiar with each other. Nutraceutical is led by Chairman and CEO Bill Gay. His brother Bob is a co-founder, executive director and former CEO of HGGC, previously known as Huntsman Gay Global Capital. Bob Gay in 2012 accepted a full-time leadership position with The Church of Jesus Christ of Latter-day Saints and according to HGGC's website, he "continues to serve as a member of HGGC's Fund II Investment Committee, as well as the Fund I Policy and Investment Committee."
Nutraceutical's board, acting on the recommendation of a special committee of independent directors named to act on behalf of shareholders as disinterested parties, unanimously approved the transaction. The special committee negotiated the terms of the deal with the assistance of its financial and legal advisers.
Bill Gay, who owns about 7.9% of Nutraceutical's shares, and Nutraceutical COO Jeff Hinrichs, who owns 2.5%, have entered into customary voting agreements under which which they have agreed to vote all of their shares in favor of the deal.
The transaction is expected to close in the second half of the year and has no financing conditions.
For its fiscal 2017 second quarter ended March 31, Nutraceutical reported net income of $4.5 million, or $0.48 diluted earnings per share, versus $4.6 million, or $0.49 diluted earnings per share, in the year-ago period. Net sales were $61.2 million, compared to $59.5 million in the same period last year.
For Nutraceutical, the transaction with HGGC comes on the heels of its purchase in April of substantially all the assets associated with the Zhou Nutrition brand from Branson Books for about $19.7 million in cash.
HGGC, led by co-founder and CEO Rich Lawson, invests in sectors such as healthcare, consumer, business services, financial services, industrial services, information services and software. In December, HGGC said it had closed its third fund with $1.84 billion of committed capital.
Jim Cramer and the AAP team say they continue to be amazed by the ability of Alphabet's (GOOG) Google "to infuse its artificial intelligence and machine learning capabilities to give marketers the best ad products available to reach the largest possible audiences." Find out what they are telling their investment club members. Get a free trial subscription to Action Alerts PLUS.
Meanwhile, over on Real Money, Cramer discusses JP Morgan (JPM) and Caterpillar (CAT) . Get his insights or analysis with a free trial subscription to Real Money.