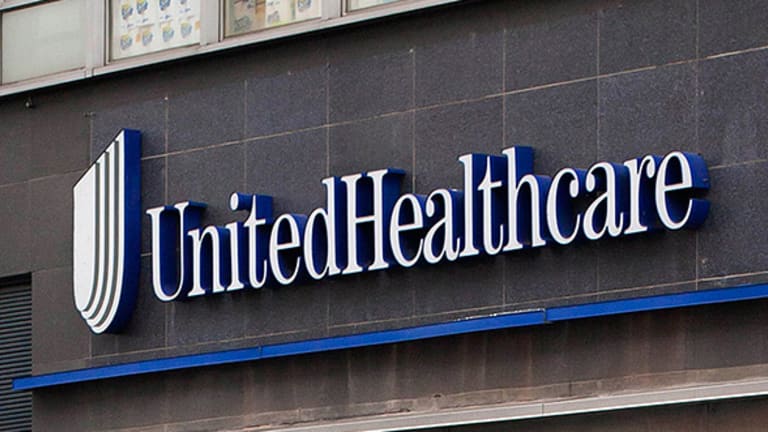 Analysts see UnitedHealth (UNH) - Get UnitedHealth Group Incorporated Report , along with Humana (HUM) - Get Humana Inc. (HUM) Report , Anthem (ANTM) - Get Anthem, Inc. Report and WellCare (WCG) - Get WellCare Health Plans, Inc. Report  , is among the managed care companies best-positioned to weather whatever political fate awaits the Affordable Care Act, which Republicans in Washington are determined to repeal and replace despite the failure of their first attempt.
Leerink analyst Ana Gupte is positive on all four given their "more defensive characteristics against Repeal and Replace and continued potential for positive revisions," she wrote in a note Monday.
United will host a conference call to discuss its first quarter earnings Tuesday.
United's strengths include strong customer enrollment and retention, cutting its losses by exiting the ACA exchange business and the improving quality and cost control enabled by its Optum platform, which provides national health systems, private payers, employers and care providers with clinical care management and coordination services.
"We began 2017 with one of the stronger operational starts to a new year we've ever had," UnitedHealth CEO Hemsley said during the company fourth quarter earnings call on Jan. 17.
Although Hemsley said the ultimate result from GOP efforts to repeal and replace Obamacare are impossible to predict, the company feels it is prepared to capitalize on the market, whatever the result.
"Our posture has remained consistent for some time now," he said. "We remain positive and constructive with respect to what ultimately evolves in the next phase of healthcare change. We see the opportunity for robust, state based healthcare markets offering flexible commercial benefits, flexible Medicaid available to eligible as well as pain beneficiaries, well-structured and managed high risk pools, exchanges where space choose to sustain them and much more."
"We believe all of these taken together can represent effective, local, state based coverage systems which can well accommodate those currently in the ACA individual exchanges, as well as serve as channels for further expanding coverage if that remains the focus," he said.