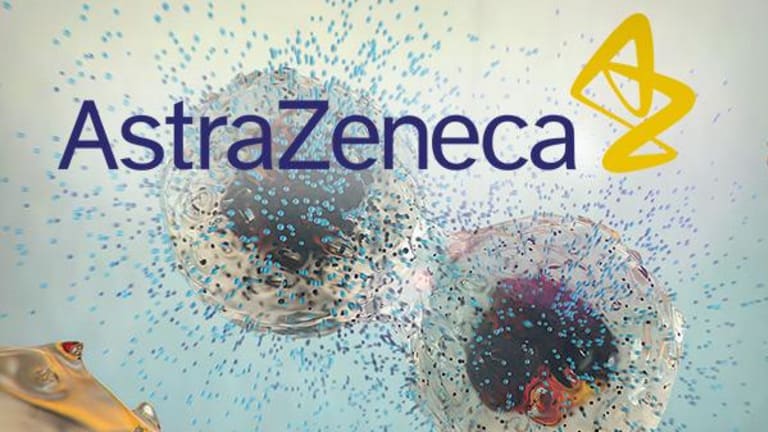 Regulus, AstraZeneca Cut Ties on Liver Disease Treatment, Shares Dip
After Regulus dropped two of its drug programs, AstraZeneca ditched the duo's drug partnership, too.
After Regulus dropped two of its drug programs, AstraZeneca ditched the duo's drug partnership, too.
Following the demise of its two drug programs, Regulus Therapeutics Inc. (RGLS) - Get Report is down to offering one clinical treatment.
Regulus Therapeutics announced on Monday, June 12 that it will cease development of its hepatitis C developmental drug RG-101 along with RGLS5040, a preclinical treatment for cholestatic liver disease.
Regulus' competition are presumably celebrating the news. Sovaldi and Harvoni are the blockbuster duo from Gilead Sciences' (GILD) - Get Report while Johnson & Johnson's (JNJ) - Get Report Olysio and Incivo also populate the hepatitis C treatment market. The departure of Regulus' treatment will likely improve the sales of the aforementioned treatments.
But when it rains, it pours.
British drugmaker AstraZeneca (AZN) - Get Report added to Regulus' woes by curtailing distribution of RG-125, a drug licensed from Regulus in a collaboration effort circa 2012. RG-125 treats nonalcoholic fatty liver disease, or steatohepatitis, and began early-stage testing in 2016.
"Investors should like [that] management that doesn't waste time and money on programs that they feel are not that competitive, whatever stage of development, and that's what they're [Regulus and AstraZeneca] doing," said Wedbush Securities, Inc analyst Liana Moussatos. "Investors should like that instead of punishing them."
Shares of Regulus closed at $1.18 per share on Monday and traded down 4% on Tuesday to $1.12 per share. The company has a market cap of $49 million. The company's all-time high was reached on Nov. 7, 2014 when shares $22.08 per share and carried a market cap of $1.1 billion. Shares are down about 50% year-to-date.
At the time the company had just reported first human proof-of-concept results from RG-101 and officially closed its IPO, as underwriters exercised their option to purchase additional shares.
According to a research report published by Moussatos, Regulus reported revenues of $18,000 from the strategic alliance with AstraZeneca for the first quarter.
AstraZeneca's retreat from Regulus comes as the company is seemingly cleaning up its partnership pipeline. On Wednesday, June 7, AstraZeneca relinquished the rights to migraine treatment drug Zomig to German-based Grunenthal.
Oncology,Cardiovascular & Metabolic Diseases and Respiratory are AstraZeneca's primary area of focus, but the company has also dipped their toes in autoimmunity, neuroscience and infection research.
Shares of AstraZeneca were up slightly midday Tuesday.