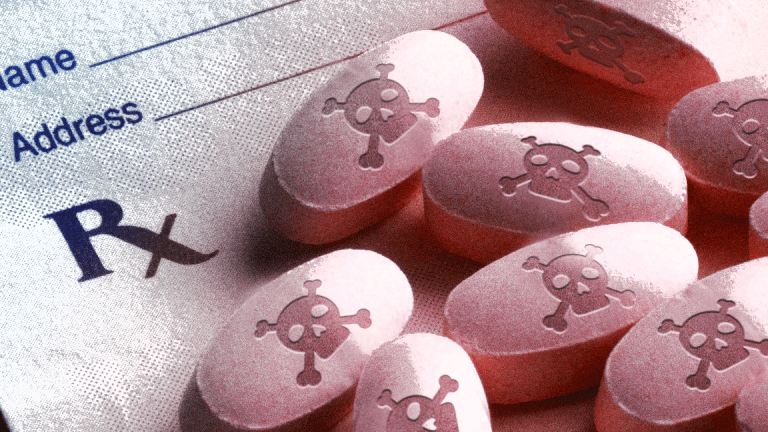 Opioids Get Their Day In Washington, but Effort To Dump Medicaid Gets Spotlight
As opioid crisis becomes more deadly, public hearings put the pain killers front and center. But in bitterly divided Washington one meeting is more about chopping Medicaid.
The joke in Washington is that when it comes to the opioid crisis and the Trump administration, it's just like the weather -- everybody talks about it, but nobody does anything about it.
On Wednesday, Jan. 17, there was no shortage of talk about opioids as both the Senate Homeland Security and Governmental Affairs Committee and the Ways and Means Oversight Subcommittee held hearings tied to the crisis. The focus of the two meetings, however, was quite different.
At the Homeland hearing, Committee Chair Senator Ron Johnson, R-Wis. reheated a thesis he began last summer saying that the expansion of Medicaid via the Affordable Care Act has made it possible for those in the program to obtain prescription opioids cheaply, use some of the drugs and sell the rest on the street reaping huge profits. In a letter to the Health and Human Services inspector general last July, Johnson wrote, "Because opioids are so available and inexpensive through Medicaid, it appears that the program has created a perverse incentive for people to use opioids, sell them for large profits and stay hooked."
The letter also cited 261 convictions of people using their Medicaid cards to obtain opioid prescriptions and then selling the meds on the street.
Johnson also released a report, "Drugs for Dollars: How Medicaid Helps Fuel the Opioid Epidemic." Johnson sent the report to the Department of Health and Human Services as well as the Centers for Medicare and Medicaid Services. The report largely lays at least partial blame for the runaway opioid emergency on the Medicaid program.
Johnson isn't the Lone Ranger in pointing at Medicaid as fueling the illicit use of opioids. Louisiana Attorney General Jeff Landry has voiced the same concerns as well, pointing at the sale of the prescription drugs on the street as a public safety issue.
Though Johnson might disagree, drawing a straight line from the ACA expansion of Medicaid and increased opioid use isn't easy. Medicaid wasn't expanded until 2014 under the ACA, and opioids have been a growing problem since the 1990s. The Centers for Disease Control and Prevention said opioid abuse became a crisis in 2011.
The Center for Disease Control and Prevention hasn't generated any data that Medicaid leads to the problem. Expansion of Medicaid has actually led to more coverage for those fighting addiction, including outpatient care as well as inpatient facilities.
Democrats have pushed for expansion of Medicaid as a way to battle the opioid crisis, making anti-addiction services and medical care more widely available.
At the hearing, the ranking Democrat, Sen. Claire McCaskill of Missouri, took issue with Johnson's theory. "This idea that Medicaid expansion is fueling the rise of in opioid deaths is total hogwash. It's not supported by the facts. And I'm concerned that this committee is using taxpayer dollars to push out this misinformation to advance a political agenda."
Data and stats regarding the relationship between Medicaid and opioid abuse are squishy. For instance it is unknown how the numbers presented by Johnson regarding convictions for Medicaid users selling opioid stack up against those on private insurance. Likewise Johnson and others have said that the ability of Medicaid patients to obtain prescription opioids have contributed to the increase in opioid-related deaths.
But to a degree, the widespread use of opioids by Americans, Medicaid patients or not, is going to influence those numbers as well. According to data from the United Nations International Narcotics Control Board, opioid use in the United States far outdistances all other countries in the world. Moreover, deaths related to opioids have risen more quickly as the use of heroin and Fentanyl has become more widespread.
McCaskill has a point in that the hearing seemed less about getting something done about the opioid crisis and more about pulling Medicaid back in general. Chairman Johnson invited testimony from Dr. David Hyman, a Georgetown University professor flogging a new book and Sam Adolphsen, a senior fellow from the right wing think tank Foundation for Government Accountability whose testimony covered the inclusion of able-bodied adults in Medicaid programs and the "robust black market of welfare funds being traded underground around the country."
The Ways and Means Oversight Subcommittee led by Rep. Lynn Jenkins, R-Kan., was more focused on what role Medicare played in the crisis. "More than 42 million beneficiaries rely on the program for prescription drugs, including opioids. It is critical that Medicare and Part D plan sponsors have the tools they need to ensure that opioids are provided only when medically necessary."
Here, a trio of government officials from the Department of Health and Human Services, the Government Accountability Office and the Centers of Medicare and Medicaid Services testified regarding what was being done to ensure that opioids were only being administered to Medicare patients who needed the drugs and only in a responsible way.
The Trump administration has come in for criticism over the pace at which it is wading into the opioid crisis. When he was on the campaign trail, then-candidate Donald Trump promised if elected, to deal with opioids. After gaining the White House, President Trump put a commission together led by then New Jersey Governor Chris Christie, and in August Trump said he was going to declare a national emergency. In October he made good on that pledge, declaring an emergency but failed to make any federal funds available to take up recommendations made by the commission. Thus far, the government's response to the national emergency looks like a minor league photo op.
While Wednesday's hearings showcased a pair of programs tied to the opioid emergency, for a group of companies the crisis could be tied to their bottom lines.
Pharma companies Purdue Pharma, Endo International plc (ENDP) - Get Report , Teva Pharmaceutical Industries Ltd. (TEVA) - Get Report , Johnson & Johnson Inc. (JNJ) - Get Report and Allergan plc   (AGN) - Get Report all produce opioid-based drugs, and all of the companies have been targeted by cities, counties and states across the county in lawsuits alleging the companies have been remiss in how their products were used and sold.
It isn't just pharma companies who will be spending time in court. Distributors Cardinal Health Inc. (CAH) - Get Report , McKesson Corp. (MCK) - Get Report and AmerisourceBergen Corp. (ABC) - Get Report have all been named in legal actions as well.
Jim Cramer and the AAP team hold a position in Allergan for their Action Alerts PLUS Charitable Trust Portfolio. Want to be alerted before Cramer buys or sells AGN? Learn more now.
More of What's Trending on TheStreet: