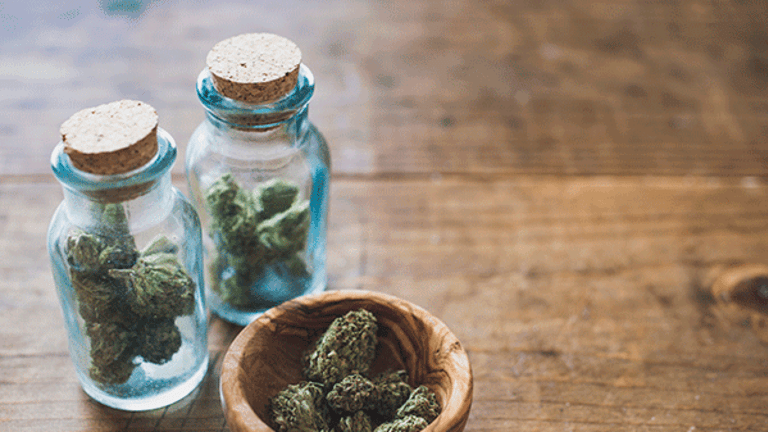 Greenhouses are a growing industry in the United States, however few, if any, contain cannabis on their premises. But in Canada, that's a different story.
Thanks to a recent venture between Emerald Health Therapeutics CVE:EMH and Village Farms International Inc TSE:VFF, tomato plants grown traditionally grown in the Canadian greenhouse facility will quickly become phased out for a new cash crop: cannabis plants.
Under the terms of the joint venture, Emerald Health will provide $20 million in cash to retrofit the facility. Meanwhile, Village Farms will tackle the land aspect with a 25 acre indoor greenhouse offering complemented by a larger 50 acre parcel of land. Both parcels of land will be located in Canada.
"Canada is an amazing place for commercialization from a federal level to a municipal level," said Avtar Dhillon, the Executive Chairman of Emerald Health. "It's a very defined and regulated approach where everybody knows what the rules of engagement are whereas in the United States, each state has its own legislative requirement from distribution to licensing process etc and then it's even more complex when it goes into the cities and the counties and it's really not a comprehensive approach."
In total, the Village Farms premise will span over 5.5 million square feet, but only a fifth of that area will be used for cannabis production. Both executives, however, hinted at expansion possibilities if demand is superseded.
"The biggest two components that will lead to success is having ideal environment for the specific crop you're growing and the second most important priority is labor management of the crop," said Michael DeGiglio, Chief Executive Officer of Village Farms.
DeGiglio emphasized how meticulous the growing process can be, but noted how greenhouses help assist in ensuring quality within the process.
"At the end of the day, hi-tech greenhouses are the only way to go for high value crops," said DeGiglio. "It's the most sustainable form of agriculture, no one comes close to that. When you're growing in a controlled environment, you're not using soil and [you're] not taking nutrients out of the soil."
National legalization is well on its way, and according to Grow Contrator's Owner Robert Kressa II, the United States arena is so saturated that momentum for exporting cannabis will pick up tenfold in the near future.
"Cannabis is going to South America," said Kressa, as he attested to how large tobacco companies are likely purchasing large plots of land. Kressa emphasized that this hypothetical venture would lean more long-term than short-term, at least ten years because given their capital, "that's how far ahead they can prepare", he said.
"They have the capital and they know where the market is going and they won't express their true intentions until the feds legalize it," he continued.
Watch More with TheStreet:
5 Ways Companies Are Using AI to Secretly Change Your Life
Around the World in 5 Insane Pizza Hut Pizzas
Tesla's Elon Musk Is All Jokes as the Model 3 Accelerates into "Production Hell"
But how fast can the process be expedited when marijuana remains a Schedule I controlled substance in the United States? Alongside marijuana stands heroin, methaqualone, and peyote in the Schedule 1 classification whereas opioids like oxycodone and methadone cozy in at a more relaxed Schedule 2 status.
As a physician, Dhillon shared a cost-benefit analysis for marijuana, emphasizing how even though there's a lot of unlocked potential consumers have yet to see, precautions remain necessary, particularly for those who have yet to reach adulthood.
"Generally, it looks like the plant is safe, but yes, there are reported instances that it [marijuana] can lead to episodes of psychosis or exacerbate schizophrenic episodes -- it may impair potential brain development for those under 18 years old," said Dhillon. "Good quality studies are necessary. Some reasonable studies exist that suggest there are potential adverse effects of over-consumption of cannabis, or consumption of cannabis in the wrong population. The evidence is suggestive, but [it's] not necessarily conclusive studies at this point
He also mentioned that the studies suggest low incidence rates and that with any new medicine, populations must consider the scale between potential detriment and potential benefit.
More of What's Trending on TheStreet:
For now, Emerald Therapeutics focus fixates on globalization of cannabis products and accelerating their growth strategy through expansion measures.
Dhillon hopes that the partnership between Emerald Therapeutics and Village Farms will set a precedent for a world stage. Looking forward, he sees four components in making this a reality: growth of product, construction of a large industrial extraction, final product manufacturing, and e-commerce development.
"We'd like to see things change faster in the United States from a federal perspective so we could go into that marketplace," said Dhillon. "We see an opportunity to build out expansive capabilities in federally legal places such as Canada and quickly move into new markets as time goes on."
Editors' pick: Originally published July 28.