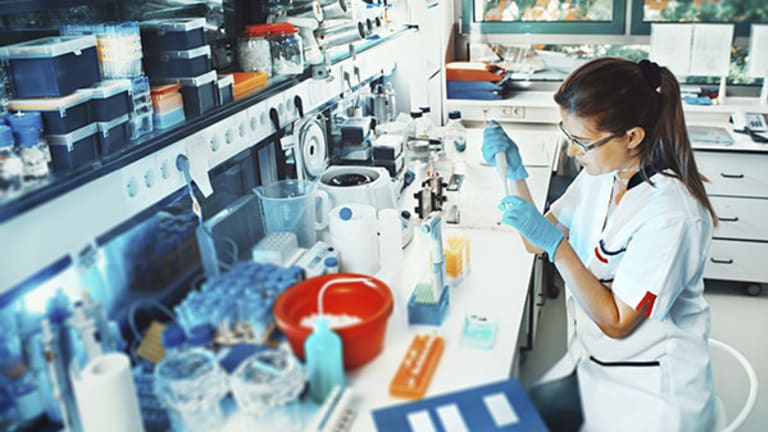 MyoKardia Unveils More Phase 2 Data on Heart Disease Treatment
The South San Francisco, Calif. on Sept. 18 presented additional data from the first patient cohort of its Phase 2 study
MyoKardia Inc. (MYOK) - Get Free Report on Monday, Sept. 18, unveiled additional positive data from the first patient cohort of its Phase 2 study of a heart disease treatment.
The South San Francisco, Calif.-based firm in August presented topline results in the study, dubbed Pioneer-HCM, which evaluates mavacamten in patients with symptomatic, obstructive hypertrophic cardiomyopathy (oHCM).
The study's lead investigator, Stephen Heitner, M.D., on Monday discussed additional results at the Heart Failure Society of America's 21st annual scientific meeting in Dallas. Heitner is director of the HCM Clinic at Oregon Health and Science University's Knight Cardiovascular Institute.
The additional data indicated that mavacamten "led to a meaningful reduction, in the first few weeks of treatment, in resting LVOT [left ventricular outflow tract] gradient with a less pronounced reduction in resting LVEF [left ventricular ejection fraction]," according to the news release.
"These data increase our confidence in the mavacamten program and we look forward to advancing this program over the remainder of 2017, including the completion of study visits in our second, low-dose cohort in PIONEER-HCM, an End-of-Phase 2 meeting with the FDA and the initiation of our EXPLORER-HCM trial," said MyoKardia chief medical officer Marc Semigran, M.D., in a statement.
MyoKardia last year received orphan drug designation from the U.S. Food and Drug Administration for mavacamten, then known as MYK-461, for the treatment of oHCM.
Shares of MyoKardia closed at $44.70 on Monday, down 3%. The company has a market capitalization of $1.56 billion.
-- Bill McConnell contributed to this article
More of What's Trending on TheStreet:
Read more of our biotech coverage.