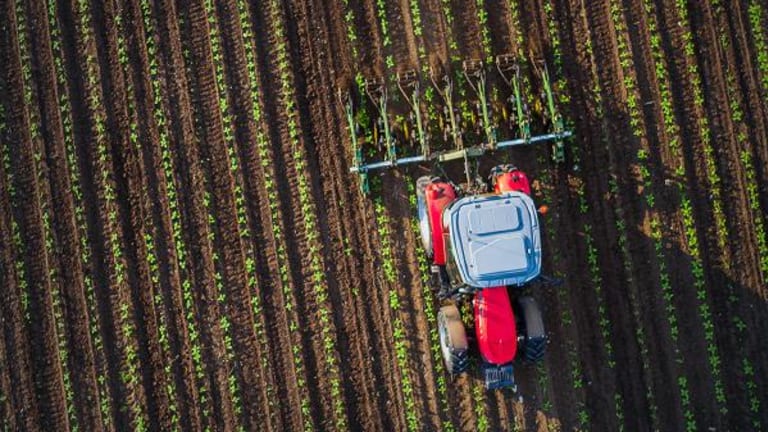 Move Over GMO's: IPO for Gene Editor Calyxt Launches Next Week
The IPO will offer 6.06 million shares at a target price of $15 to $18, which should raise $100 million for the company.
The IPO will offer 6.06 million shares at a target price of $15 to $18, which should raise $100 million for the company.
Now a clinical stage biotech company with two products in clinical development, Cellectis S.A. (CLLS) - Get Report is revving up its engine by spinning off its ag unit, Calyxt, in an initial public offering.
Calyxt wants to introduce gene-editing to foods hitting your plate, a process that claims to pioneer healthier food ingredients for consumers and farmers alike. Calyxt's IPO will offer 6.06 million shares at a target price of $15 to $18, which should raise $100 million for the New Brighton, Minn.-based company. Calyxt plans to list on the Nasdaq during the week of July 17 under the ticker CLXT. Citigroup Inc., Jefferies Group LLC, and Wells Fargo & Co. are the joint bookrunners on the deal whereas BMO Capital Markets and Ladenburg Thalmann are serving as co-managers.
"The additional three dollars [that] Calyxt will raise will also benefit Cellectis [because the money that] Calyxt was spending in funding Calyxt will now be taken off the profit and loss of Cellectis...which is why the stock is getting a modest bounce," said Hartaj Singh, an analyst at Oppenheimer & Co.
Since June 15, Cellectis shares have climbed 17% from $22.27 to $26.08. On Monday alone the shares climbed 64 cents, or $2.82.
Calyxt claims that its competitive strengths lay in three areas in their product pipelines: high oleic soybeans, high fiber wheat, and herbicide tolerance.
For their high oleic soybean, Calyxt deactivated specific genes that are associated with fatty acid biosynthesis, asserting that this achieves a healthier soybean oil.
If that seems complicated, then the high fiber wheat will really catch your attention because six copies of a gene within a single wheat plant will be deactivated to up the wheat's fiber count.
Their herbicide tolerance effort is also one to watch since, according to their S-1 filing, Calyxt believes that they "can develop crop varieties that will be tolerant to certain herbicides by identifying and making a subtle base substitution that we believe will be sufficient to confer herbicide tolerance."
A lot of Calyxt's future depends on how smoothly things go with the U.S. Food and Drug Administration.
"Within USDA, the Animal and Plant Health Inspection Service (APHIS) is responsible for protecting agriculture from pests and diseases," said Richard Coker, a Public Affairs Specialist for the United States Department of Agriculture. "Under the Plant Protection Act, USDA-APHIS has regulatory oversight over products of modern biotechnology that could pose such a risk. Accordingly, USDA-APHIS regulates organisms and products that are known or suspected to be plant pests or to pose a plant pest risk, including those that have been altered or produced through genetic engineering."
Back in January of 2017, the FDA sought public input for regulatory approaches discerning gene editing food products. In April, the FDA extended the comment period until June 19.
The team at Cellectis and and Calyxt both declined to comment, referring all questions to their S-1 filing.