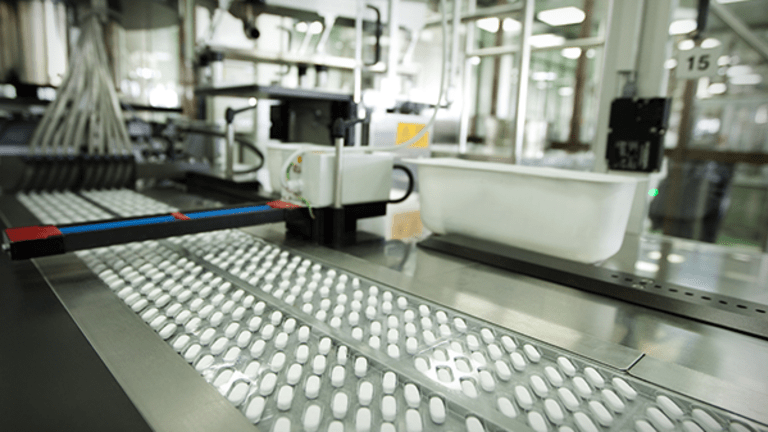 Kala Pharmaceuticals Joins NASDAQ, the Biotech IPOs Keep Coming
After offering six million shares, the stock was up 18% to $17.70.
Kala Pharmaceuticals, Inc. is the newest biopharmaceutical company to join the NASDAQ, launching their IPO at $15 on Thursday, July 20.
In an effort that is raising $90 million, the company sold six million shares of its common stock with an additional 900,000 stocks as a greenshoe option for investors. The common stock will trade on The NASDAQ Global Select Market under the trading symbol (KALA) - Get Kala Pharmaceuticals Inc. Report .
Through late morning trading Thursday, July 20, Kala shares were up 18%, or $2.70, to $17.70.
Kala focuses on developing therapeutics that target complex eye diseases. Their Mucus Penetrating Particles, MPP for short, technology
Strong data from two recently completed Phase 3 trials for their KPI-121 1.0% treatment indicates that Kala's product candidates are well on their way to commercialization. The KPI-121 1.0% treatment is used to alleviate post-operative inflammation and pain following ocular surgery whereas the KPI-121 0.25% treatment is used to temporarily alleviate the symptoms of dry eye disease.
But despite their clinical success, Kala remains strapped for cash. With less than 1.07 billion in revenue during their last fiscal year, Kala qualifies as an emerging growth company. The decision to go public often indicates a need for cash, which is reiterated in the company's risk factors within their recent S-1; "We will need substantial additional funding. If we are unable to raise capital when needed, we could be forced to delay, reduce or eliminate our product development programs or commercialization efforts."
The fruits of their labor haven't been futile, however, seeing that the company raised $114 million in capital throughout six funding rounds. Looking at the horizon, Kala's next milestone will be submitting a New Drug Application to the Food and Drug Administration for its KPI-121 1.0% treatment, which is expected by the end of 2017.
J.P. Morgan, Bank of America Merrill Lynch, and Wells Fargo Securities will serve as joint bookrunners for the offering. Wedbush PacGrow will serve as a co-manager for the offering.
Kala Pharmaceuticals declined to comment due to the quiet period surrounding their IPO.