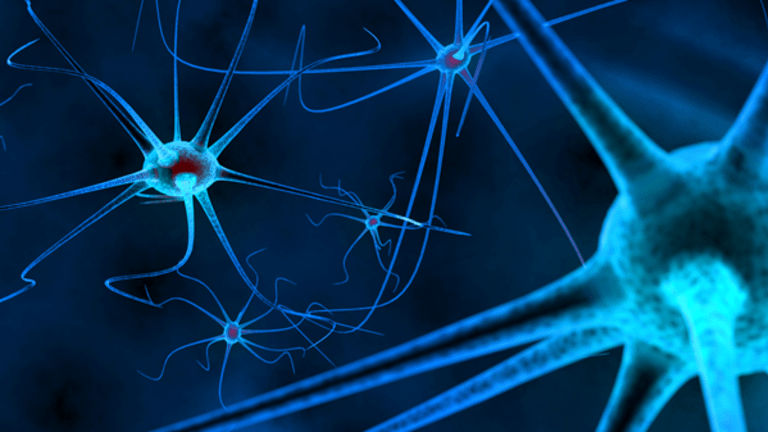 Integra's Massive Run-Up Expected to Continue as J&J's Surgical Business Joins the Fold
Integra announced in February its intent to acquire Codman Neurosurgery from Johnson & Johnson.
Integra announced in February its intent to acquire Codman Neurosurgery from Johnson & Johnson.
It has been quite a run for Integra Life-Sciences Holding Corp. (IART) - Get Report , an almost $1 billion-in-sales surgical device company that has seen its stock pop more than 30% over the last 12 months.
And, now, as the company continues to digest its February acquisition of Johnson & Johnson's (JNJ) - Get Report Codman Neurosurgery business for $1.05 billion, analysts forecast above-average returns in Integra's future.
The Codman business helps move Integra into foreign markets while simultaneously expanding the company's capabilities in neurosurgery. The company also has a unique offering in terms of its regenerative business, an area that promises significant growth as the company looks to grow to $2 billion.
"Next year, when you roll Codman in, the growth trajectory is sort of a noble. They could be there in three years at 2021, it depends what Codman does," said Jefferies analyst Raj Denhoy. "It's not an overnight deal, but the point is that there's pretty nice trajectory for this company."
Integra expects the deal to close in the fourth quarter, to be accretive by at least 22 cents per share in year one, but Denhoy believes this figure is conservative and projects earnings to be at least 36 cents accretive by 2018.
Shares of Integra traded at $50.41 apiece on Thursday, and are up about 33% over the last twelve months.
Integra is one of the nation's leading suppliers of surgical instruments and has continued to outperform the market, accumulating 8.5% growth quarter-over-quarter. Overall, Integra grew about 12% in 2016 year-over-year. Codman will only help that number, Denhoy said.
The deal has allowed Integra to plunge into foreign territory with the expansion, as 52% of Codman's revenue is derived from overseas, while Integra only counts 23% of its revenue from overseas.
"Integra has been trying to expand their presence internationally and Codman does that quite nicely," said Denhoy.
Codman is expected growth of 3-6%, a benchmark that falls short of Integra's organic growth of 6-8% Raymond James analyst Jayson Bedford wrote in a note on Feb. 15.
With an expanding market demand for neural equipment and services, Codman's expertise in advanced hydrocephalus, operative neurosurgery, and neuro-critical care will propel Integra as a leader in the neurosurgery sphere. Currently, Integra sales concentrates on two units: Specialty Surgical Solutions (64% of 2016 sales) and Orthopedics and Tissue Technologies (36% of 2016 sales). With the Codman acquisition, Integra will be able to expand development in neurosurgery and neuro- programming.
Competitors of Integra include health giants like Medtronic (MDT) - Get Report   and Stryker (SYK) - Get Report , as well as Marietta, Ga.-based MiMedx Group (MDXG) , and Alachula, Fla. -based RTI Surgical (RTIX) - Get Report  .
According to Denhoy, Integra's portfolio offering is unique because of its regenerative aspect, an area that promises significant growth. Integra offers products to an array of surgeons and medical specialists including neurosurgeons, plastic surgeons, burn surgeons, wound care specialists, pain care specialists, and sleep study professionals. The company brings a multifaceted mindset compared to its healthcare counterparts with its focus in neurosurgical tools, extremities, and orthopedics. 
Editors' pick: Originally published June 1.