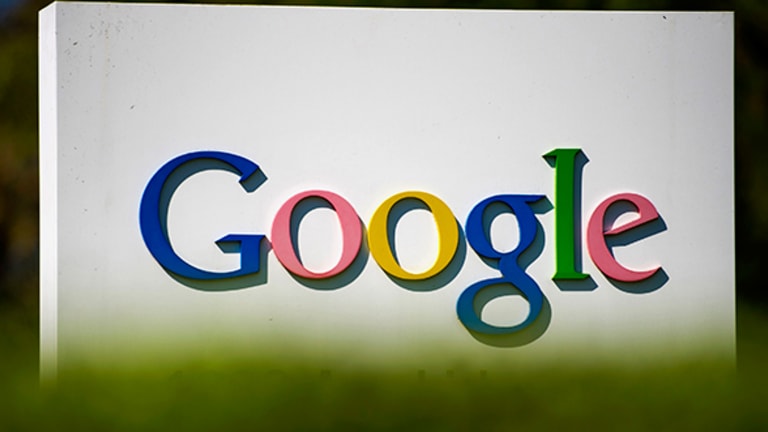 Google and Novartis Back Medicxi's New $300 Million Fund
Developing a promising drug? This new investment fund is looking to invest in Phase 2 candidates.
Developing a promising drug? This new investment fund is looking to invest in Phase 2 candidates.
Alphabet's (GOOGL) - Get Report Verily Life Sciences LLC joins Novartis AG (NVS) - Get Report  and the European Investment Fund in a joint $300 million venture that will back Medicxi's novel biotech fund.
The fund, known as Medicxi Growth1 (MG1), will provide a financial backbone to European growth companies in life sciences, a sphere that has grown brittle due to the lack of funding. 
"There is a clear unmet need in Europe for growth stage investment - this has led companies to look to the U.S. for these funds or to partner early and or generally suboptimal early exit through partnering or M&A," said Francesco De Rubertis, co-founder and Partner at Medicxi.
In order to receive an investment from MG1, a company must have at least one asset that is in a Phase 2 trial that Medicxi believes will become a licensed pharmaceutical product and addresses "unmet medical needs." Medicxi will be looking to invest in both public and private companies. A contribution from the European Investment Fund will leverage Medicxi's monetary spending to Europe-based companies.
Medicxi is a life sciences-focused investment firm, originally created as Index Ventures, an international venture capital firm with offices in London, San Francisco, Geneva, and St. Helier, the capital of the English Channel island of Jersey. Index transformed into Medicxi after a 2012 investment in Index Life VI by GlaxoSmithKline (GSK) - Get Report and Johnson & Johnson's (JNJ) - Get Report Janssen subsidiary.  In addition to Medicxi Growth 1, Medicxi is actively investing its other recent fund, Medicxi Ventures 1, which focuses on early-stage companies, and managing the entire portfolio of all prior Index life sciences investments.
Giuseppe Zocco, co-founder of Index Ventures, will spearhead the fund's investment ventures. According to De Rubertis, co-founder and partner at Medicxi, Giuseppe Zocco's past experience with growth stage companies will prove to be a useful asset.
"The backing by Novartis and Verily is extremely exciting for us. We look forward to inspiring and insightful sessions of the Scientific Advisory Board," De Rubertis added in a press release. "We believe these meetings will greatly benefit our portfolio companies."
The union of Novartis, Verily, and Medicxi each bring a different dynamic to the health and life science sector. Verily, formerly known as Google Life Sciences, is owned by Google holding company Alphabet and focuses on the intersection of technology and health in disease management and prevention whereas Novartis's scope falls on a macro-view of global health. The two will each serve a part on the Scientific Advisory Board that aids the MG1 fund. 
"This is the first time that both Novartis and Verily are backers in a life sciences investment fund," said De Rubertis. "Senior executives from both Verly and Novartis will be sitting on the fund's Scientific Advisory Board, bringing together the experience and perspectives of these two key industries to jointly drive forward innovation in healthcare."
MG1 joins the Medicxi Ventures 1 fund, an index that focuses on companies that are in their preliminary business stages. The formation of this new fund will accelerate growth for companies that are already established. Medicxi also manages the entire portfolio of Index life science investments.