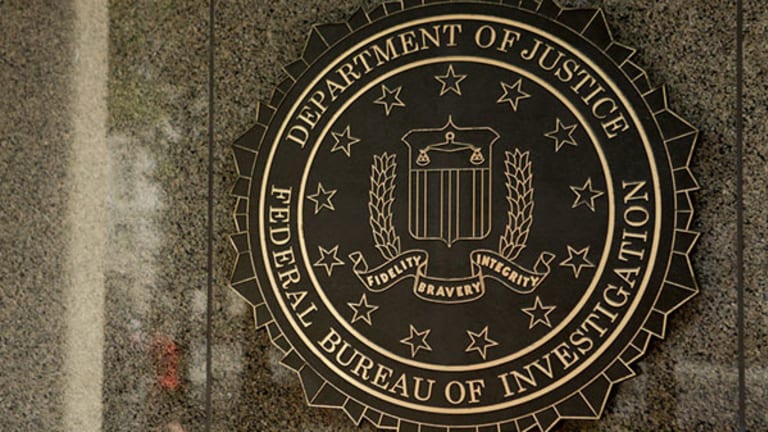 Publish date:
DOJ Files Charges in Generic Drug Price-Fixing Investigation
Shares of leading generics fall as more charges are expected.
Shares of leading generics fall as more charges are expected.
The shares of leading generic companies fell Wednesday after the Department of Justice filed the first of what are expected a series of charges against industry players for price fixing.
Two former Heritage Pharmaceuticals executives were charged the Eastern District of Pennsylvania in Philadelphia as a result of Justice Department's investigation into alleged price collusion by generic drugmakers.
The DOJ charged former Heritage CEO Jeffrey Glazer and former president Jason Malek with conspiring to fix prices, rig bids and allocate customers for an antibiotic, doxycycline hyclate, from as early as April 2013 until at least December 2015. The department also alleged that the two conspired to fix prices and allocate customers for glyburide, a medicine used to treat diabetes, from as early as April 2014 until at least December 2015.
The investigation has spanned least two years and a number of companies have reported receiving subpoenas related to the investigation. Those companies include Mylan (MYL) - Get Report , Teva Pharmaceutical (TEVA) - Get Report , Lannett (LCI) - Get Report , Impax Laboratories (IPXL) , Taro Pharmaceutical (TARO) - Get Report , Covis Pharma, Sun Pharmaceutical, Mayne Pharma, Endo International (ENDP) - Get Report unit Par Pharmaceutical and Actavis's generic unit, which Teva acquired from Allergan in a deal completed in August.
Through late afternoon trading Wednesday, shares of Mylan were trading at $37.69, down 1.59%; Teva shares were changing hands at $37.00, down 1.75%; Lannett shares were at $24.10, down 3.41%; Impax shares were at $12.75, down 3.41%; Taro shares were at $107.55, up .17% and Endo shares were at $15.34, down 3.82%.
In court documents, the DOJ said various corporations and individuals that were not charged as defendants "participated as co-conspirators." The identities of the co-conspirators were not disclosed. Among the allegations, the DOJ said the defendants and co-conspirators accepted payment for doxycycline hyclate and glyburide sold in the U.S. "at collusive and noncompetitive prices."
Separately, Heritage has brought its own civil lawsuit against both Glazer and Malek. The Nov. 10 suit filed in federal court in New Jersey alleges the pair violated racketeering regulations or RICO statutes. Both executives were fired by the company in August and the lawsuit alleges that the pair acted in concert over a seven year period to loot tens of millions of dollars from the company by setting up at least five of their own companies, directing Heritage's business to those companies, and stealing the company's intellectual property.
In a prepared statement Heritage said: "In August 2016, following an internal investigation that revealed a variety of serious misconduct by the individuals charged today, Heritage Pharmaceuticals terminated them. We are fully cooperating with all aspects of the Department of Justice's continuing investigation. Recently Heritage initiated its own legal action against these same individuals to seek redress for an elaborate embezzlement and self-dealing scheme. We are deeply disappointed by the misconduct and are committed to ensuring it does not happen again."
The company's 130-page lawsuit details how the CEO and president allegedly funneled business to the companies they created, enlisted other employees to aid their scheme, and in some cases bribed them to be a part of the conspiracy.
The legal action contains 10-counts and was working its way through the system until a group of five attorneys from the DOJ antitrust division filed an emergency motion to intervene Tuesday, Dec. 13. The motion was granted by the court and the Heritage action against Glazer and Malek has been stayed for six months.
Two documents supporting the emergency stay were sealed by the court. It is not unusual for civil actions to be stayed when related criminal actions have been filed.