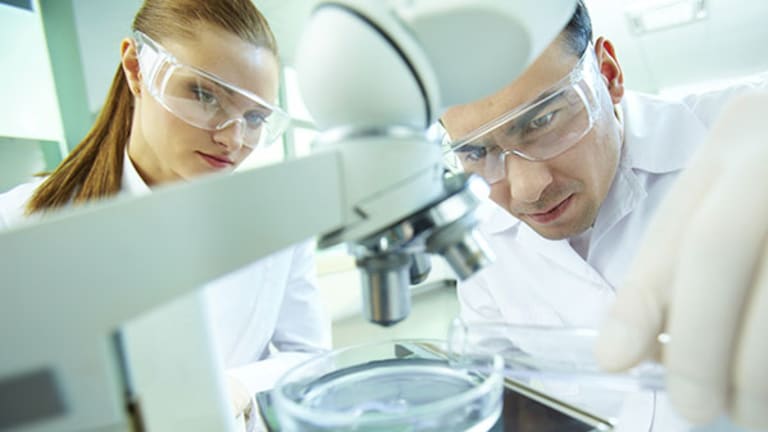 Publish date:
Cantel Medical's New CEO Jorgen B. Hansen to 'Close a Couple of Deals' in 'Near Future'
Jorgen Hansen, who has taken the helm at the medical equipment company, says the company will soon close a couple of deals and is working on several new products.
Jorgen Hansen, who has taken the helm at the medical equipment company, says the company will soon close a couple of deals and is working on several new products.
Cantel Medical (CMN) , a leading company dedicated to the delivery of infection prevention products and services, announced Monday the appointment of Jorgen B. Hansen as president and chief executive, replacing Andrew A. Krakauer, who will serve until October as a senior adviser. 
Hansen's mission at the company? Do more merger and acquisition deals.
Hansen has been with Cantel Medical for just four years. However, his experience as executive vice president, chief operating officer and president as well as president of Cantel's endoscopy business, made him a solid candidate to take the helm, given the highly competitive market that includes heavy hitters Ecolab and Johnson & Johnson. 
In an interview, Hansen spoke about his optimism about Cantel Medical's growth and product pipeline.
"My purpose at Cantel Medical is to continue growth we have in the business. We have had a solid organic growth in the past couple of years, so my key focus in to build a strong team and explore [merger & acquisition] opportunities," Hansen said.
"In the last 11 quarters we have bought nine companies and we haven't bought any in the last two quarters," he said. "I cannot tell you exactly when we are going to buy, but we expect to close a couple of deals in the near future."
The company has several products in its pipeline, including a visualization instrument for endoscopy, approved two weeks ago by the Food and Drug Administration. This instrument hits the market very soon along with other products that the company plans to launch in the next couple of years.
In addition, Cantel Medical is looking at new products in the areas of specialized medical devices for renal dialysis, endoscopy and sterilization equipment as it expects to widen its footprint in the health care sector and invest more in research and development, information technology, plants and equipment as well as in more hiring in the U.S.
On the international level, the company acquired three companies in Europe in the past 11 months and intends to solidify its presence in China. Its presence in Latin America markets is tepid, however.
"We have some business now in Brazil, Mexico, and Colombia, but it is a very small part of our business," Hansen said.
"We had recently some success in getting our endoscopy washers in Brazil," he said. "Definitely, we want to do more in that region."
Although Hansen said the company doesn't issue any guidance, he is optimistic about growth.
In 2013, Cantel Medical announced its intention to double its business by 2018, though some skeptics saw this projection as unrealistic.
"We are ahead of that plan, with more 15% growth in the top line and more than 50% in the bottom line. I feel really good about the future," Hansen said.
"I think we can continue to have this level of growth of about 10% organic and 5% in M&A," he said. "That's what we have committed to our investors."
This article is commentary by an independent contributor. At the time of publication, the author held no positions in the stocks mentioned.