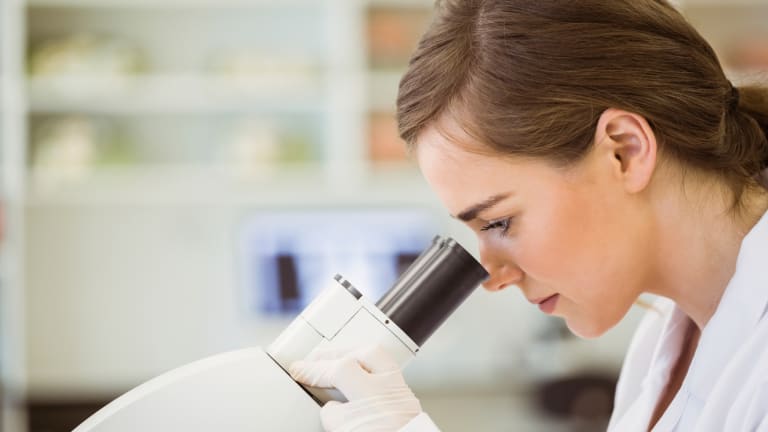 Biotech Premarket Movers: Halozyme, Omeros, Aralez
Halozyme Therapeutics, Omeros and Aralez Pharmaceuticals were among the biotech stock movers in premarket trading on Thursday.
Shares of Halozyme Therapeutics (HALO) - Get Report were down nearly 11% to $12.72. The San Diego-based company said it was notified by SWOG, an independent  network of researchers, that a phase 1b/2 trial "evaluating PEGPH20 plus modified FOLFIRINOX chemotherapy versus modified FOLFIRINOX alone in patients with previously untreated metastatic pancreas cancer has been temporarily closed to enrollment."
"During a planned early futility analysis, the independent Data Monitoring Committee found, based on preliminary data in an all comer population, that the addition of PEGPH20 given every two weeks to modified FOLFIRINOX would be unlikely to demonstrate a statistically significant improvement in the primary endpoint of overall survival compared to modified FOLFIRINOX alone," Halozyme said.
The company said it is working with SWOG, a National Cancer Institute supported organization that conducts clinical trials in adult cancers and formerly known as Southwest Oncology Group, to verify and analyze the initial data set.
Meanwhile, shares of Omeros (OMER) - Get Report , were up 6.9% to $15.54 after the Seattle-based firm unveiled additional positive data from a phase 2 clinical study of OMS721 for the treatment of serious kidney disorders. The new data corroborate and expand on trial results that were reported in the fourth quarter of last year.
Among the other biotech stock movers was Aralez Pharmaceuticals (ARLZ) , whose shares were up 6.2% to $2.39.