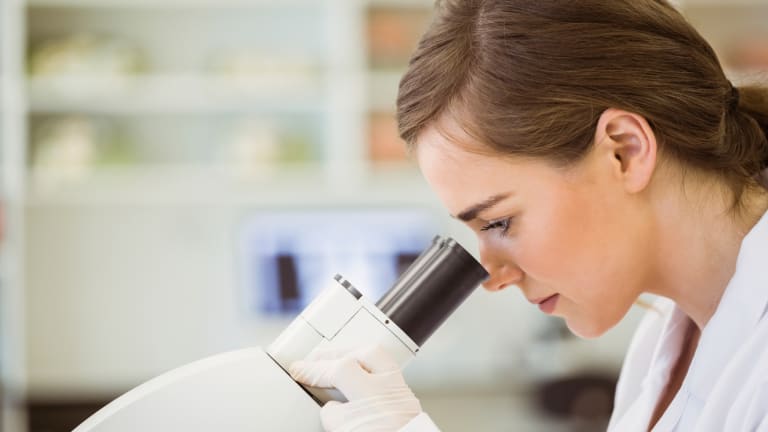 Biotech Premarket Movers: ChemoCentryx, Jazz, Ionis, Zogenix
ChemoCentryx, Jazz Pharmaceuticals, Ionis Pharmaceuticals and Zogenix were among the biotech stock movers in premarket trading Friday.
Shares of ChemoCentryx (CCXI) - Get Chemocentryx, Inc. Report were up 23% to $8.27 in  premarket trading on Friday. The Mountain View, Calif.-based ChemoCentryx is scheduled to release its fourth-quarter results after the market close on March 14. The company is developing medications that target inflammatory and autoimmune diseases, and cancer.
Meanwhile, Jazz Pharmaceuticals (JAZZ) - Get Jazz Pharmaceuticals Plc Report shares were up 12.9% to $150.20. The Dublin, Ireland-based company focuses on the areas of sleep and hematology/oncology.
Shares of Carlsbad, Calif.-based Ionis Pharmaceuticals (IONS) - Get Ionis Pharmaceuticals, Inc. Report were down 6.6% to $42.80 after Goldman Sachs downgraded the stock to sell from neutral and reduced its price target to $25 from $28. "IONS is an early pioneer of antisense RNA therapies and while the technology has the potential to address "undruggable" targets in broad therapeutic areas, a lackluster track record of developing successful drugs along with platform toxicity indicates a "show me" story," wrote Goldman analysts in a note on Friday.
Other premarket movers include Zogenix (ZGNX) - Get Zogenix, Inc. Report , whose shares were down 6.3% to $8.95. The Emeryville, Calif.-based company, which develops therapies for orphan and central nervous system disorders, after the market close on Thursday reported a fourth-quarter  net loss of $23.5 million, or $0.95 per share, compared with a net loss of $8.8 million, or $0.36 per share, in the year-ago period. Revenue was $11 million, compared with $6.1 million in the same period last year.