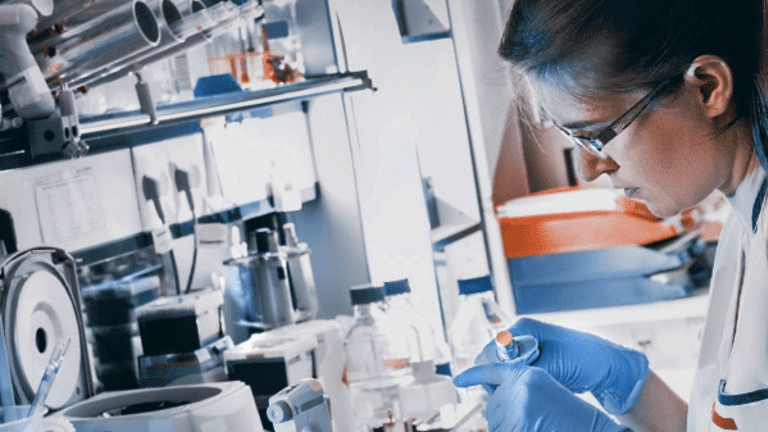 Biotech Premarket Movers: BioCryst, Sangamo, Cempra
BioCryst Pharmaceuticals, Sangamo Therapeutics and Cempra were among the biotech stock movers in premarket trading on Monday.
Shares of BioCryst Pharmaceuticals (BCRX) - Get BioCryst Pharmaceuticals, Inc. Report were down 22.6% in premarket trading to $4.25. The Research Triangle Park, North Carolina-based company on Monday reported a fourth-quarter net loss of 6 cents per share, compared with a net loss of 25 cents per share in the year-ago period. Total revenues for the quarter were $9 million, compared with $4.6 million in the same period last year.
For full-year 2017, the company said that based on its development plans and awarded government contracts, it expects its net operating cash use to be in the $30 to $50 million range and its operating expenses, excluding equity-based compensation expense, to be in the $53 to $73 million range.
Also on Monday, BioCryst unveiled positive interim results from a phase two study of BCX7353 for the treatment of hereditary angioedema attacks.
Meanwhile, Sangamo Therapeutics (SGMO) - Get Sangamo Therapeutics, Inc. Report shares rose 7.5% to $4.30 after the Richmond, Calif.-based company said that the U.S. Food and Drug Administration has given rare pediatric disease designation for SB-318, Sangamo's in vivo genome editing product candidate for the treatment of Mucopolysaccharidosis Type I.
Other premarket movers on Monday include Cempra (CEMP) , whose shares were up 7.2% to $4.34 after finishing Friday's trading session at $4.05, up 28.6%. Cempra on Friday announced positive results from a  phase three clinical trial of its fusidic acid in patients that have acute bacterial skin and skin structure infections.