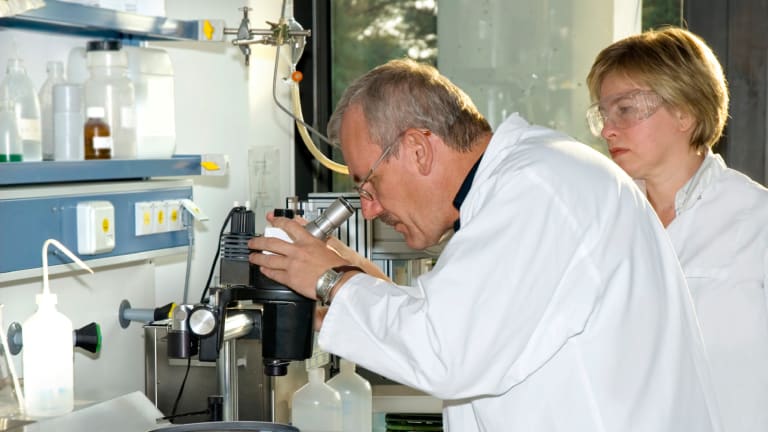 Biotech Movers: Paratek Spikes 34%
Paratek Pharmaceuticals, Immunomedics and Intercept Pharmaceuticals were among the biotech stock movers in premarket trading Tuesday.
Shares of Paratek Pharmaceuticals (PRTK) - Get Free Report rose 34.1% to $24.95 in premarket trading on Tuesday. The Boston firm after the market close on Monday unveiled positive top-line results from a phase three clinical study comparing its once-daily oral and IV, broad spectrum investigational antibiotic, omadacycline, to moxifloxacin in the treatment of patients with community-acquired bacterial pneumonia.
Paratek plans to submit its new drug application in the U.S. as early as the first quarter of 2018 with a European Medicines Agency submission later in 2018, said Paratek chairman and CEO Michael Bigham in a statement.
Meanwhile, Immunomedics (IMMU) - Get Free Report shares were up 7.7% to $6.73. The Morris Plains, N.J.-based company said Tuesday that its lead antibody drug conjugate, sacituzumab govitecan (IMMU-132), with a proprietary SN-38-delivery platform, "has the potential to provide clinical benefit both to chemosensitive solid tumors with low Trop-2 expression, as well as to chemoresistant tumors with high Trop-2 expression."
Among the other stock movers was Intercept Pharmaceuticals (ICPT) - Get Free Report , whose shares were up 4.5% to $117. The New York-based company focuses on therapeutics for the treatment of progressive non-viral liver diseases.