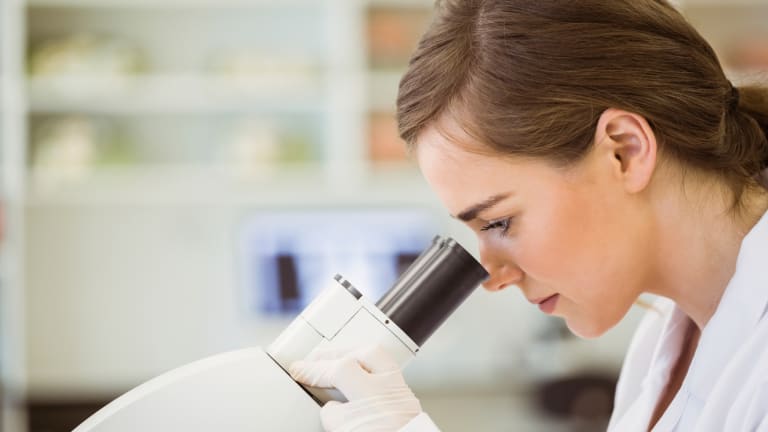 Biotech Movers: NeuroDerm Shares Soar on Sale to Japanese Firm
NeuroDerm, Novavax and Nektar Therapeutics were among the biotech stock movers in premarket trading on July 24.
Shares of NeuroDerm Ltd. (NDRM) jumped 16.3% to $38.60 in premarket trading on Monday, July 24, after the Rehovot, Israel-based firm agreed to sell to Mitsubishi Tanabe Pharma Corp. for $1.1 billion.
Meanwhile, shares of vaccine company Novavax Inc. (NVAX) - Get Novavax, Inc. Report were up 6.8% to $1.58 ahead of the Gaithersburg, Md.-based firm's 4:30 p.m. ET conference call on Monday in which it plans to announce topline data from a Phase 2 safety and immunogenicity trial of the RSV F vaccine in adults 60 years old and up.
Other items on the preliminary agenda announced July 17 include the release of additional findings from prior Phase 2 and 3 studies in adults. The company also plans to give an update on its RSV Phase 3 study for infants via maternal immunization.
Nektar Therapeutics (NKTR) - Get Nektar Therapeutics Report shares rose 5.7% to $23.50 after the San Francisco firm and Eli Lilly Co. (LLY) - Get Eli Lilly and Company Reportunveiled a collaboration to co-develop NKTR-358, a immunological therapy discovered by Nektar.
As part of the deal, Nektar will receive an initial payment of $150 million and could receive up to $250 million in additional development and regulatory milestone payments. Nektar will be responsible for completing Phase 1 clinical development of NKTR-358. The two will share Phase 2 development costs, with Lilly shouldering 75% and Nektar, 25%.
Nektar will have the option to take part in Phase 3 development on an indication-by-indication basis, and has the opportunity to receive double-digit royalties that increase commensurate with their Phase 3 investment and product sales. Lilly will be responsible for global commercialization costs. Nektar will have an option to co-promote in the U.S. under certain conditions.
Other biotech movers include Radius Health Inc. (RDUS) - Get Radius Health, Inc. Report , down 4.1% to $40.49. The Waltham, Mass.-based firm said on July 21 that the European Medicines Agency's Committee for Medicinal Products for Human Use has issued a second Day-180 List of Outstanding Issues and requested additional data analyses related to the safety and efficacy of abaloparatide-SC as part of their ongoing regulatory review.
Radius president and CEO Jesper Hoiland said in a statement that the company looks forward to working with the committee to address the additional questions. The company expects the committee to issue an opinion on the marketing authorisation application for abaloparatide-SC before the year is over.
Worried about how to finance your golden years? Register here to watch a free webinar in which TheStreet's Jim Cramer talks with Ken Fisher, founder of Fisher Investments, about the market trends shaping retirement planning today.
More of What's Trending on TheStreet:
Chipotle Is Doomed Unless It Takes This One Dramatic Measure