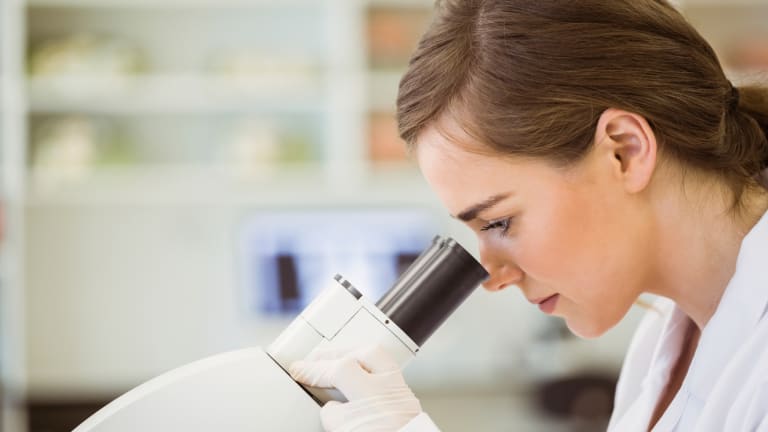 Biotech Movers: BioCryst, Omeros, Radius Health
BioCryst Pharmaceuticals, Omeros and Radius Health were among the were among the biotech stock movers in premarket trading on July 3.
Shares of BioCryst Pharmaceuticals Inc. (BCRX) rose 7.6% to $5.98 in premarket trading a day before the Fourth of July. The Research Triangle, N.C.-based firm develops small-molecule drugs that block key enzymes involved in rare diseases.
Omeros Corp. (OMER) shares were up nearly 4% to $20.69. The Seattle-based company focuses on small-molecule and protein therapeutics for large-market and orphan indications that target inflammation, coagulopathies and central nervous system disorders.
Other biotech movers include Radius Health Inc. (RDUS) . Shares of the Waltham, Mass.-based firm were up 2.8% to $46.49. Radius focuses on therapeutics in the areas of osteoporosis, oncology and endocrine diseases.
Jim Cramer and the AAP team share their thoughts on Walgreens Boots Alliance Inc.'s (WBA) deal to buy 2,186 Rite Aid Corp. (RAD) stores. Find out what they are telling their investment club members. Get a free trial subscription to Action Alerts PLUS.

Meanwhile, over on Real Money, Jonathan Heller writes that Monomoy Capital Partners, which is buying West Marine Inc. (WMAR) for $12.97 per share in a deal announced June 29, "is getting a heck of a bargain at that price."