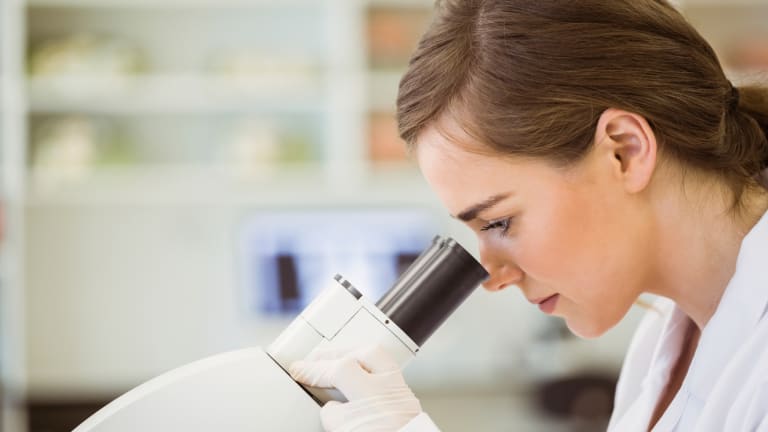 Biotech Movers: Akebia Shares Down After Pricing Stock Offering
Akebia Therapeutics, Sarepta Therapeutics and Esperion Therapeutics were among the biotech stock movers in premarket trading on June 29.
Shares of Akebia Therapeutics Inc. (AKBA) - Get Report were down 7% to $14.40  in premarket trading on Thursday, June 29, on the heels of news after the market close on Wednesday that the Cambridge, Mass.-based firm had priced an underwritten public offering of 4 million shares at $14.50 a share, which would generate gross proceeds of $58 million. Akebia has also given underwriters a 30-day option to buy up to an additional 600,000 shares.
Akebia plans to use part of the net proceeds from the offering for the continued clinical development of its lead product candidate vadadustat, a potential treatment for anemia related to chronic kidney disease in non-dialysis and dialysis patients. The company also plans to use the proceeds for additional manufacturing capabilities and for the clinical development of AKB-5169, among other corporate purposes.
Akebia expects the offering to close on July 5.
Meanwhile, shares of Sarepta Therapeutics Inc. (SRPT) - Get Report rose nearly 3% to $34.85 after the Cambridge, Mass.-based company named former Allergan plc AGN executive Douglas S. Ingram as its new president and CEO. Ingram succeeds Edward M. Kaye, who in April notified the company he planned to resign.
Other biotech movers include Esperion Therapeutics Inc. (ESPR) - Get Report . Shares of the Ann Arbor, Mich.-based firm rose nearly 3% to $49.69.