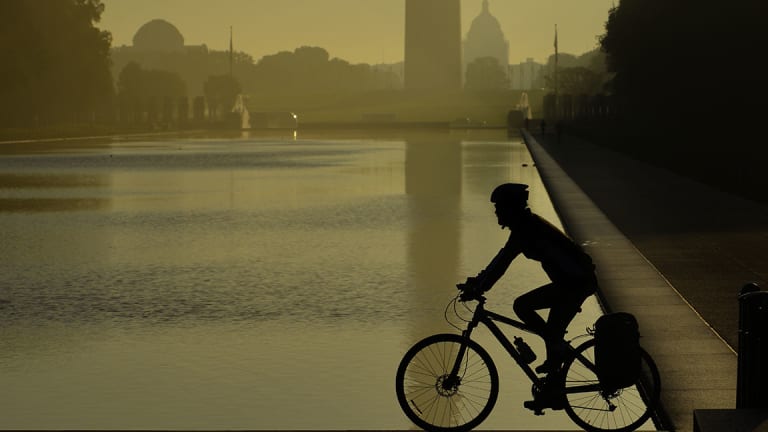 It saves you money, keeps you fit, takes you around town, gets you to work, reduces traffic and environmental impact, is fun to use, costs just a fraction of the price of a car and you can park it almost anywhere.
Is there such a thing? It's a bicycle, of course.
While bicycling is a common mode of transportation in many countries, it often seems relegated to only the most committed riders in the U.S. But some cities are making it easier by adding bike sharing, bike lanes, racks on buses, bike lockers at train and bus stations, and route maps. The city of Minneapolis even has a program that offers a guaranteed ride home in an emergency for people who bike or use alternative transportation.
To find the U.S. cities that are best for biking, we turned to WalkScore.com, which promotes walkable neighborhoods, biking and public transit as the simplest and best solutions for the environment, our health, and the economy.
For a given location, WalkScore calculates a city's Bike Score on a scale of 1-100 by measuring bike infrastructure (lanes, trails, etc.), hills, destinations and road connectivity, and the number of bike commuters, based on data from the USGS, Open Street Map, and the U.S. Census. A score of 90-100 is considered a biker's paradise, where daily errands can be accomplished on a bike; 70-89 is very bikeable - convenient for most trips; 50-69 is bikeable - the city has some biking infrastructure. Below 50 means there is minimal bike infrastructure. None of the cities on this list are a paradise, but some are pedaling closer.
According to WalkScore's ranking of 141 cities, here are the best cities for bikes: