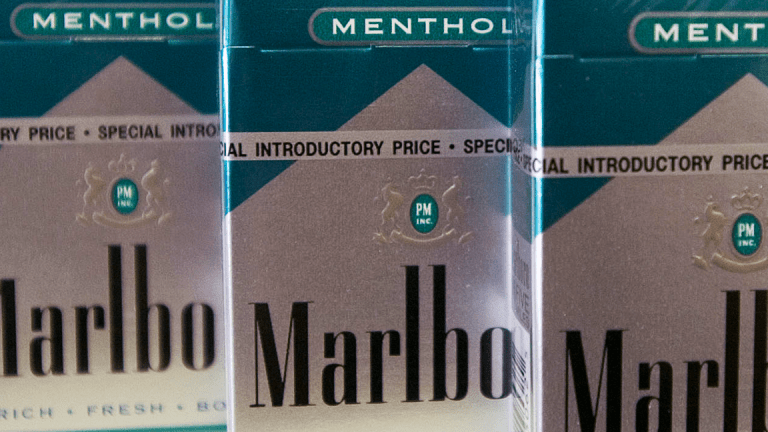 Altria to Cut E-Gigarette Pods Over Vaping Concerns
Altria, the maker of Marlboro cigarettes, is cutting its pod-based electronic cigarettes in response to concerns over 'vaping.'
Altria Group Inc. (MO) - Get Altria Group Inc Report - the maker of Marlboro cigarettes - said it was cutting its pod-based electronic cigarettes in response to concerns over teens and kids using such products for "vaping" - or improperly inhaling nicotine vapor.
Altria - which owns several companies and brands such as Philip Morris - is temporarily directing Nu Mark to discontinue the sale of all "cig-a-like" products, such as its MarkTen Elite and Apex by MarkTen pod-based e-cigarettes. Nu Mark will limit its lineup of products to only those with tobacco, menthol and mint.
The company may resume sales after guidance from the U.S. Food and Drug Administration or other policy results in a curb in underage vaping, the company said when releasing its third quarter earnings results on Thursday, Oct. 25.
The FDA had asked in September that several companies, including Altria, help address vaping and draft plans to help prevent kids and teens from using their products illegally.
Altria only holds a small fraction of the e-cigarette market in the U.S., according to The Wall Street Journal, which put the share at 9%, based on its interpretation of Wells Fargo analysis of Nielsen data.
Altria reported a net revenue gain in the third quarter of 1.6% to $6.8 billion from the same quarter last year. Shares were down slightly on Thursday.