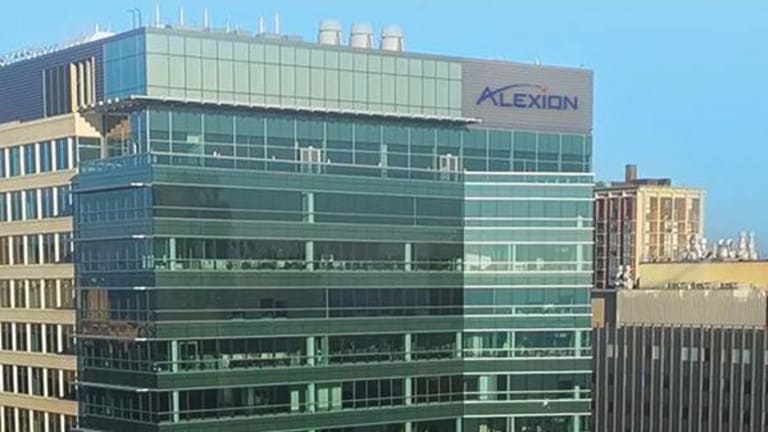 Alexion Investigation Believed to Have 'Minimal Impact'
Investors shouldn't ruffle their feathers. At least, not yet.
Investors shouldn't ruffle their feathers. At least, not yet.
Shares of Alexion Pharmaceuticals, Inc.  (ALXN) - Get Report resuscitated by 1.63% today to $123.06 following their 3.57% fall from the prior day. The decline stems from the Department of Health and Human Service's announcement regarding their involvement in an "open and ongoing" investigation with the pharma giant.
Investors shouldn't have their feathers ruffled over the inquiry. At least, not yet.
According to Christopher Marai, an analyst at Nomura Instinet, the Alexion investigation isn't a momentous event in the grand scheme of Alexion's operations.
"This investigation is related to prior investigation that Alexion knew about in December of 2016 and disclosed in their 10-Q on Jan 2017," said Marai. "I believe that there will be minimal impact."
Alexion published a statement in response to the Bloomberg report: "Alexion previously disclosed in its 10-Q filing in January 2017 and subsequent SEC filings, that in December 2016 the Company received a subpoena from the U.S. Attorneys' Office for the District of Massachusetts. We are aware that the U.S. Department of Health and Human Services Office of Inspector General is working on this inquiry with the U.S. Attorneys' Office and the Department of Justice. "
It appears that Alexion just can't stay out of the spotlight. Following their May stock plunge, newly instated CEO Ludwig Hantson quickly turned over the company's C-suite, adding former Baxalta execs Anne-Marie Law and John Orloff along with Indrani Franchini, formerly an employee of Pfizer (PFE) - Get Report .
As the remaining months of 2017 surge ahead, Alexion will continue to eye the growth behind its blockbuster antibody Soliris, the largest contributor to Alexion's revenue. Currently, Soliris is approved for the treatment of paroxysmal nocturnal haemoglobinuria (PNH) and atypical hemolytic uremic syndrome (aHUS).