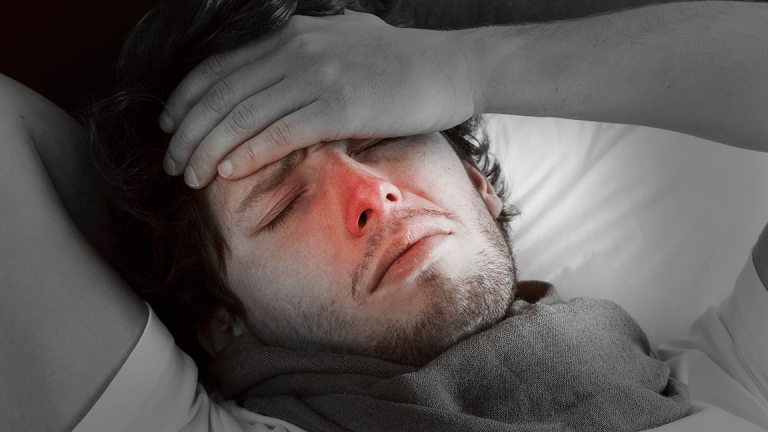 Publish date:
Your Flu Season Prep Buying Guide
This season is supposed to be worse than usual, get ready for it.
This season is supposed to be worse than usual, get ready for it.
Flu season is upon us, and if reports are correct, this one is going to be a doozy. Even if you already got the flu shot (and good for you if you did!), the 2016 flu shot was only 42% effective. And if our flu season is anything like Australia's, which just ended on August 31, there's possibly an even less chance of its effectiveness. 
There are a few things you could do in this situation. The first is to get a flu shot, especially if you're under your employer's health insurance. There's no co-pay at many Walgreens  (WBA) - Get Walgreens Boots Alliance Inc Report pharmacies depending on your provider. Secondly, stay healthy as possible and avoid the ill and those prone to hypochondria, because the latter can get annoying. 
Third, get your ducks in a row and buy your flu season armor ahead of time via the convenience of Amazon (AMZN) - Get Amazon.com, Inc. Report .   
A sore throat can ruin even the best of days. Stay ahead of the game, and throw a pack of these in your desk. 
Lysol Disinfectant Spray $14.31
Germs are gross. Keeping your spaces clean is of even more importance when everyone else is getting sick around you. 
Airborne Gummies $12.95 
Taking a Vitamin C gummy is so much more fun than taking a Vitamin C pill, no matter how old you are. 


Hydra Shower Burst Cold and Flu Buster $8.46
When the going gets rough, treat yo'self to a spa-like atmosphere. 


Pendleton Camp Throw $99
If you're going to feel terrible, at least have a nice blanket for those sick day Instagrams (FB) - Get Facebook, Inc. Class A Report . 


Stainless Steel Neti Pot $16.95
If Kris Jenner isn't too cool to use a Neti pot, neither are you. 


Cold and Flu Tea $12.20 
Drinking tea in front of Netflix (NFLX) - Get Netflix, Inc. (NFLX) Report is often one of the best sick day cures.
Disclosure: TheStreet has advertisers and partnerships; we may get a share of the revenue from your purchase.