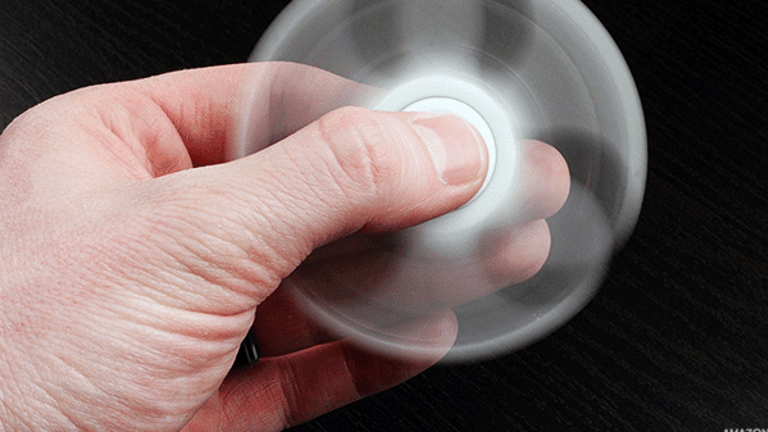 Fidget Spinners -- A Tale of an Expired Patent
Plus five options for easy ordering.
Fidget Spinners were born in the summer of 1993 when inventor Catherine Hettinger was unable to play with her daughter due to myasthenia gravis, an auto immune disorder, according to the New York Times. She created the toy as a way to bond with her then seven year old daughter. Fast forward to 1997 when Hettinger got a patent for her design and it expired in 2005 without many people clamoring for the distracting toy. 
After the patent ran out, small manufacturers started making variations of the spinner, and marketed them as therapeutic aids for kids with anxiety, ADHD or autism that would help them relieve stress and better focus on the task at hand. 
Fidget Spinners are now THE toy du jour, enticing everyone from playgrounds to the boardroom. Unfortunately for Hettinger she hasn't reaped the benefits, but she now has a kickstarter for bringing back the classic iteration. 
In the meantime, here's some fun Fidget Spinners you can find on Amazon (AMZN) . 
Tri-Fidget Spinner $14.97
One of the best-sellers, according to its product description, it "sets a new standard in finger spinners." Bold words.

Get it here

Premium Fidget Spinner $29.99
You know it's one of the more loftier choices because it has the word 'premium' in it. 
Get it here
Stainless Steel Fidget Spinner $17.99
Stainless steel? Sign us up.

Get it here
Moya Fidget Spinner $4.98
This looks like something from Star Trek and is less than $5 so it's already got two things going for it.
Get it here

Colorful Fidget Spinner $13.67
For when you love finger spinning almost as much as America. 
Get it here