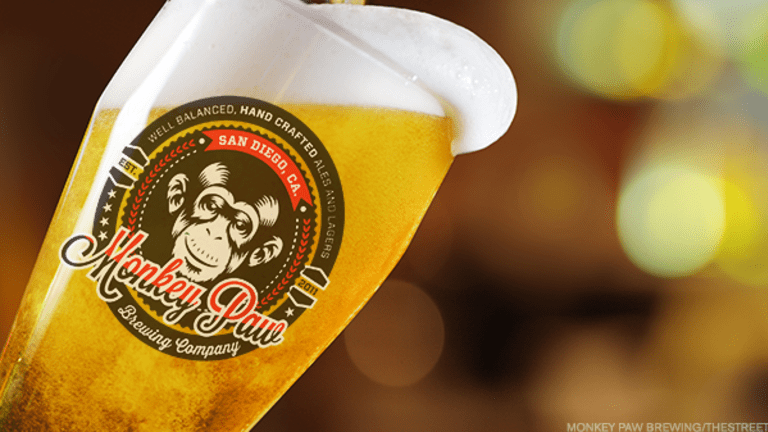 These 15 Allegedly Independent Craft Brewers Have Deep-Pocketed Owners
Brewers shouldn't tout their DIY ethic if they aren't doing it themselves.
It was bad enough when small brewers used the fairly meaningless term "craft beer" to describe what they were making.
Now they're rendering the term "independent" meaningless as well.
Craft beer always meant whatever the brewers wanted it to mean. The Brewers Association, a beer industry group started by small brewers and representing more than 5,300 breweries, has its own definition of a "craft brewer." It's supposed to be a small, independent and traditional brewer. It produces 6 million barrels of beer or less and is less than 25% owned or controlled by an alcohol industry member that is not itself defined as a craft brewer.
Now, the "small" part of that definition changed from a 2-million-barrel limit in 2010, when it became clear that Samuel Adams beer producer Boston Beer Company would far exceed that number (it produces more than 4 million barrels today). The "traditional" portion used to exclude pre-Prohibition brewers like D.G. Yuengling and Sons and August Schell, who used corn in the production of their beer to balance out U.S. grain that was inferior to that used by the breweries' founders in Europe. That changed in 2015, when the Brewers Association decided that Yuengling (and its nearly 3 million barrels of production) might be a useful ally.
However, with Anheuser-Busch InBev buying up craft breweries including Goose Island, Elysian, 10 Barrel, Golden Road, Devils Backbone, Blue Point and Wicked Weed since 2011, the Brewers Association started getting nervous. The acquisition of San Diego's Ballast Point by Constellation Brands in 2015 and Petaluma, Calif.-based Lagunitas by Heineken between 2015 and this year didn't help, either. Throw in MillerCoors's purchase of brands including Saint Archer, Terrapin and Revolver, and suddenly big brewers had a whole bunch of brands with similar beer and back story to the rest of the Brewers Association's members.
Watch More with TheStreet:
Who Holds the Biggest Share of Snap?
It's Not Just North Korea, This is a Stronger Time for Gold
With larger craft brewers like Sierra Nevada and Boston Beer seeing sales drop thanks to competition from both the big brewers' brands and small brewers in local markets, the Brewers Association suddenly needed a way to differentiate craft beer's "us" from "them." Back in June, the BA launched the "independent" seal that qualifying brewers could slap onto their bottles or cans. Much like dairy's "Real" seal or the Cattlemen's Association's "Beef" check mark, the "independent" seal is the BA's way of distancing its product from others in the market.
By mid-July, 1,250 brewers -- including enough of the bigger craft brewers to represent 50% of total craft volume -- were using this upside-down bottle insignia (complete with awkwardly broken syllables) on their packaging. However, that "independent" doesn't mean that a brewer is working on their own or getting by without help. By the BA's understanding of "independent," a brewer that distributes its beer on trucks operated by Anheuser-Busch Inbev- or MillerCoors-affiliated brewers are still "independent" -- even though they don't use actual independent distribution companies.
That same definition of "independent" makes it O.K. for a brewer to produce its beer under contract at a brewing facility that it doesn't own. Most interestingly, it flexes to include breweries that have either sold stakes to other interests, sold partial or majority interest to private equity firms or have sold entirely to other breweries. Even if a large multinational brewer limbos under that 25% ownership threshold to buy a 24.99% stake in a brewery, that brewery is still considered "independent."
That's a lot of help for "independent" operations.
TheStreet Quiz: Do You Know Who Owns That Craft Beer You Are Drinking?
There's also a lot at stake for that collective of Lone Rangers. According to Chicago-based market research firm IRI, a case of "craft" beer (and that includes big-brewer-owned craft) typically sells for $10 to $15 more than a case of premium (Budweiser (BUD) - Get Anheuser-Busch InBev SA/NV Report , Coors Light) or super premium (Michelob Ultra, George Killian's) beer. From 2011 to 2016, the volume of craft beer produced in the U.S. increased from 5.7% to 12.3% of the total beer market. Last year, according to BA, craft beer accounted for 21.9% of the market by dollars, or $23.5 billion of $107.6 billion.
If consumers decide that there isn't all that much separating small brewers' product from the rest of the market, that premium price could come into question. Thus the "independent" veil remains, even if there isn't much actual independence behind it. After years of covering the beer industry, we've taken a good look at some of the brewers that fit the Brewers Association's definition of independent and have been tickled by just how independently they've decided to take other people's money. The following 15 breweries are all at least partially owned by other entities and all stretch the definition of "independent" to its limits.
More of What's Trending on TheStreet: