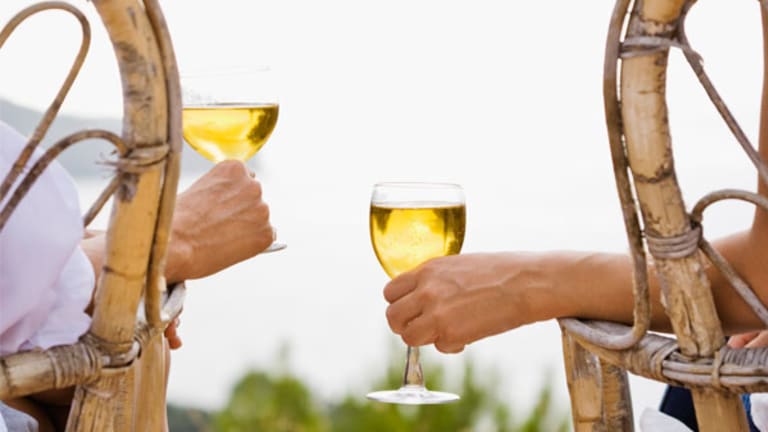 Dorchester Collection Races to Luxury Leader
The Dorchester Collection has emerged as one of the hotel industry's foremost worldwide luxury brands.
BEVERLY HILLS, Calif. (MainStreet) -- With a pedigree collection of landmark hotels such as the Hotel Plaza Athenee in Paris and The Beverly Hills Hotel, the Dorchester Collection has emerged as one of the hotel industry's foremost worldwide luxury brands.
With its memorable ad campaigns depicting past and present Hollywood icons and its annual Dorchester Collection Fashion Prize -- awarding up-and-coming designers with $40,000 and the opportunity to show a collection during the next Paris Fashion Week -- the brand has risen in a relatively short time to a luxury brand leader catering to the most elite of travelers.
The Dorchester Collection's 45 Park Lane opened Sept. 1 at the site of the former Playboy Club London, the first in the collection built from the ground up.
Previously known as the Dorchester Group, the company officially changed its name in 2006 to the Dorchester Collection to create "the ultimate hotel management company" and offer guests an experience that's "the epitome of taste and glamour." Part of the Dorchester Collection vision is to allow its landmark properties to maintain their individuality -- especially important for a company running multiple five-star hotel locations in cities such as Los Angeles.
Originally bought by the Sultan of Brunei in 1987, The Dorchester in London was the first in a series of headline hotel deals that included The Beverly Hills Hotel & Bungalows the same year. Having transferred ownership over to the state-owned Brunei Investment Agency in 1991, the group went on to acquire such well-known hotels as Le Meurice and Hotel Plaza Athenee in Paris over the following decade, as well as the Principe di Savola in Milan in 2003. Nearly a decade later, the brand is on track to meet its goal of a portfolio of 15 to 20 hotels set forth by Chief Executive Christopher Cowdray, including its first-ever management-only property, Le Richemond in Geneva, following an ownership change at the hotel that resulted in switching brand affiliation from competitor Rocco Forte Collection.
With nearly three decades of experience managing luxury hotels from Saudia Arabia to Singapore, Cowdray has ambitious plans for the company this year, including two hotel openings that follows the sale of The New York Palace in July.
opened Sept. 1 a few doors down from its hotel sibling, The Dorchester, which is celebrating its 80th anniversary in London's Mayfair overlooking Hyde Park. The first in the collection built from the ground up, 45 Park Lane occupies a location once home to the former Playboy Club London. The new property deviates from the collection's more aristocratic, historic properties; it was designed by New York-based Thierry Despont, whose work can be seen at hotels such as The Carlyle and Boca Raton Resort & Club.
A hot spot from the get-go, 45 Park Lane feels like many of London's private members clubs with its fashionable clientele and wood-paneled lobby -- and that lobby's grand staircase leading to the hotel's Bar 45. Leading the culinary offerings of the hotel is Los Angeles' Wolfgang Puck, who makes his European culinary debut at CUT at 45 Park Lane. A tough reservation since opening, the space oozes an Art Deco glamour with its lofty ceiling, strewn in exquisite drapery, and two-person, rounded banquettes. The day-to-day kitchen is led by Chef David McIntyre, previously of Puck's WP24 in LA, with an American-minded menu of wagyu beef imported from Chile and Australia as well as more native Dover sole or Scottish lobster pan-fried with black truffle emulsion.
On Oct. 14, the collection will reopen its
in L.A.'s posh west-side residential enclave, home to such famous dwellers as former first lady Nancy Reagan. A 24-month redesign of the iconic Spanish-style urban resort included an overhaul by Alexandra Champalimaud and the Rockwell Group that incorporates "themes from American mid-century modern ... conveyed in a fresh, youthful and elegant manner." The property will reopen with 103 guest rooms and suites, including a show-stopping 6,775-square-foot presidential suite and state-of-the-art Spa by La Prairie. Puck and his Wolfgang Puck Fine Dining Group oversee the property's acclaimed dining room, forging new territory in California cuisine and fine dining for the ever-expanding Dorchester Collection.
>To submit a news tip, email:
.
RELATED STORIES:
>>Hot Fall Openings by International Hoteliers
>>Cipriani by Another Name Proves Just as Chic
>>Kennebunkport Lodge Gets Luxury Expansion
Follow TheStreet.com on
and become a fan on
Michael Martin is the managing editor of JetSetReport.com, a luxury travel and lifestyle guide based in Los Angeles and London. His work has appeared in InStyle, Blackbook, Elle, U.K.'s Red magazine and on ITV and the BBC.