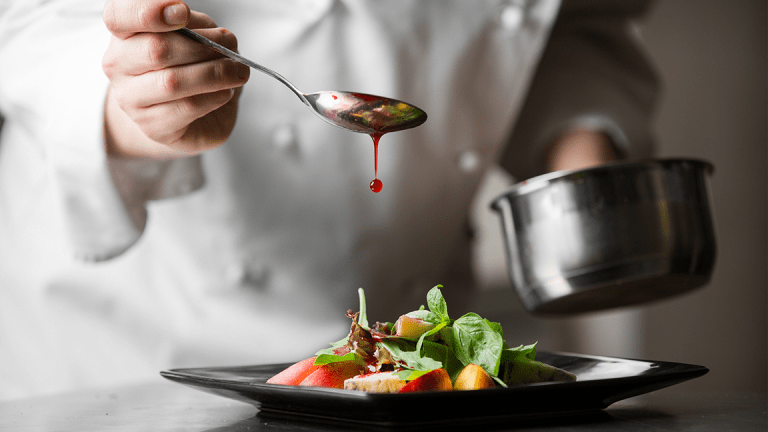 How American Chefs Became Stars; Chefs, Drugs and Rock & Roll | Book Review
Andrew Friedman describes the rebirth of American fine dining in his new book Chefs, Drugs and Rock & Roll
Prohibition not only destroyed American winemaking; it also ruined American gastronomy, David Shields argued last fall in his book The Culinarians: Lives and Careers from the First Age of American Fine Dining, because it meant restaurants could not longer count on alcohol sales for profits.
Prohibition ended in 1933, and it was several decades before a second age of American fine dining dawned. That's the story Andrew Friedman tells in his breezy new book Chefs, Drugs and Rock & Roll: How Food Lovers, Free Spirits, Misfits and Wanderers Created a New American Profession. Like Shields, Friedman sees his subject in broad perspective, and the authors share a taste for kitchen gossip. Both the cast of chefs in The Culinarians and Friedman's crew are international. But because so much of the learning of the first group was lost, the second would have to recover it.
American cuisine has no 19th century icons like Marie-Antoine Carême or George Auguste Escoffier who created a canon of dishes and legitimized a profession. Instead, James Beard and Julia Child would serve as models of Francophile sophistication for the American chefs who came of age in the 1970s and 1980s. Though France remained a lodestar for those cooks, they also travelled around the world, picking up influences that they incorporated into their cooking.
One of the First Female Execs in Bourbon Teaches Us How to Enjoy a Good Glass
Travel for Friedman was a key factor in the renaissance of American food along with, in his words, "the Vietnam War and the resistance at home; the counterculture; easy access to travel; music, movies and the literature of the day; drugs, including the pill; and a new approach to restaurant cooking." These were baby boomers, wealthier than their parents, educated, confident. If they didn't have a tradition to fall back on, they also weren't hemmed in by one. As the great French chef Jean Troisgros said to Jeremiah Tower: "You have the freedom to do whatever you want, and I have a three-star restaurant. I can't do anything I want."
Tower could develop a Mediterranean, market-driven cuisine at Chez Panisse in Berkeley, Calif., then create Stars in San Francisco, where diners could eat a burger at the bar or indulge in a long meal with a great bottle of wine in the dining room. Alfred Portale did something similar at Gotham Bar & Grill in New York. Friedman is particularly familiar with Gotham because he and Portale collaborated on a cookbook, the first of more than 20 Friedman has written, background that gives him an unusual familiarity with his subjects.
Just as the Delmonico family came to New York and built a dining empire in the 1800s, the Austrian Wolfgang Puck and the Frenchman Daniel Boulud started small and turned their success into strings of high-end joints around the country. Other aspiring restauranteurs imitated Otto, a mysterious figure who cooked divine food at a hidden gem in Pennsylvania and was profiled by John McPhee in a 1979 New Yorker magazine article. Friedman puts Chanterelle and The Quilted Giraffe in this category of distinctive, chef-driven restaurants that attract a fanatically loyal clientele.
Friedman doesn't cite "Giving Good Weight," the 1978 essay where McPhee explores New York's Greenmarket, an innovation that gave farmers a lucrative outlet for quality produce and chefs a place to buy it while introducing consumers to new ingredients. But we do hear Larry Forgione, who made his name at the River Café in Brooklyn in the 1980s, describe how he went about developing supplier networks for foods such as high-quality chickens and morels and preparing them in a way that patrons would pay a premium for them.
This, too, was a lesson that had to be relearned. In The Culinarians, Shields tells the story of Jules Harder, who came to New York from France in 1852 to be an assistant chef at Delmonico's. he moved in 1875 to the Palace Hotel in San Francisco, where, Shields writes, "Harder secured the finest seed from French and eastern American sources for garden produce and put it in the hands of California farmers" to ensure he could get the best possible produce. With Prohibition and the demise of fine dining, there was no financial support for those supply networks. Beard and dozens of other chefs spent years nurturing them back to health.
Friedman ends his narrative at Blue Ribbon, which became a chefs' hangout within months of opening in Greenwich Village in 1992. Chefs like Mario Batali and Bobby Flay had succeeded in carving out a niche for themselves in New York's cultural landscape as a class of creator with some social cachet, but they weren't yet the entrepreneurs they would become thanks to the Food Channel and the emergence of a food-obsessed, price-insensitive generation of consumers. In 1992, Blue Ribbon co-founder Bruce Bomberg tells Friedman, "Bobby wasn't Bobby, Mario wasn't Mario. We were all just chefs."
Subscribe to our Youtube Channel for extended interviews, Cramer Replays, feature content, and more!