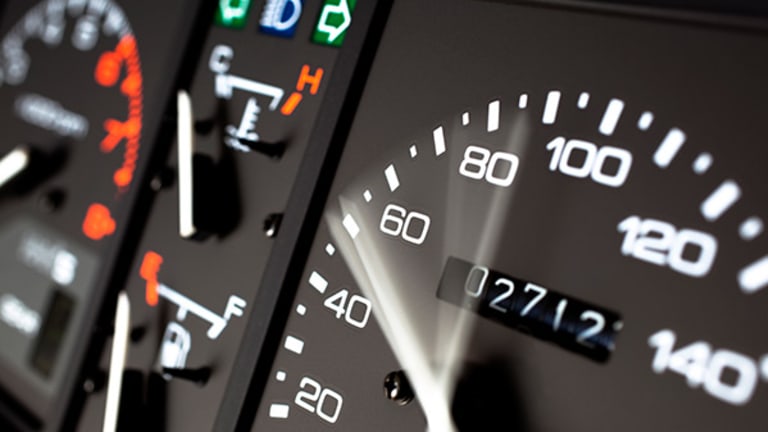 Why Odometer Rollback Fraud Is Rising With 200,000 Cases Annually
The number of cases of odometer rollbacks is rising each year. Since many consumers are unaware this practice exists, they do not bother checking the mileage records.
The number of cases of odometer rollbacks is rising each year. Since many consumers are unaware this practice exists, they do not bother checking the mileage records.
Two years after Sam Wilson and his wife bought a 2004 Honda Pilot, the Houston suburban couple found that they had been duped by a small car dealership that likely rolled back the mileage on their vehicle.
Wilson only discovered the fraud in 2015 when he tried to sell the SUV on Craigslist and the potential buyer ran a Carfax report, alerting him to the fact that the actual mileage was 240,000 miles, a large increase from the 140,000 miles the dealer had originally claimed. Unsurprisingly, the dealer had closed and was nowhere to be found.
"We learned our lesson," Wilson said. "This has been a mess and if only we had just pulled a Carfax on it we would not have been fooled. The car did not show its age, so it didn't raise any red flags."
When Wilson reported it to the Harris County Sheriff's Department, there was no interest in having him file a police report and he received the same lack of response from the Texas Attorney General as well as the Better Business Bureau.
"Nobody seemed to want to help us," he said.
Case Numbers Increasing
The number of cases of odometer rollbacks is rising each year since the fraud is not complicated to perpetrate, and because many consumers are unaware that this practice exists, they do not bother checking the mileage records, said Chris Basso, a used car expert for Carfax, the Centreville, Va.-based company which provides vehicle history reports. At least 1.5 million cars have incorrect mileage and a minimum of another 200,000 cars are tampered with each year.
"There is virtually no sign that it has been done," he said. "Rolling back mileage is a fairly profitable crime, since committing the fraud is relatively fast."
"When you can purchase the tools online and roll back the mileage on multiple cars, it becomes a very lucrative scam," Basso said.
The highest number of fraud cases is in California, followed by Idaho, Nevada, Massachusetts, New York, Georgia and Texas. Since 38 million used cars were sold in 2015, "it provides a lot of opportunity for consumers to get ripped off and for someone get away with a lot of your money," Basso said.
Some drivers mistakenly believe that odometer fraud is a thing of the past given that it became more difficult to crack open the dashboard after a tampering epidemic was widespread in the '90s.
But through the years, it has actually become simpler for criminals to operate: it's easier than ever since criminals can rapidly purchase a tool which plugs into a car's computer located in the port under the steering wheel and change the mileage reading in seconds.
"It's an age old thing," Basso said. "Ever since cars have had odometers, people have tried to manipulate them."

Effect On Consumers
Scammers are rolling back the mileage anywhere from 50,000 to 75,000 miles, leaving unsuspecting consumers with an average loss of $4,000 per vehicle. By artificially inflating the value of the car, consumers are faced with parts breaking down faster than they had expected and making repairs sooner, he said.
While the Department of Justice deems odometer rollback cases a felony, one major hurdle is that many consumers do not report them. Just like some law enforcement officers, some people do not consider it a crime.
"Most people don't realize it's a crime," said Corporal Nate Bradley of the Missouri State Highway Patrol. "A lot of people don't even report it, and when they reach out to law enforcement, they also don't know it's a crime. It's a multifaceted and systemic problem across the U.S."
The majority of these cars are sold by curbstoners, who utilize Craigslist or the classifieds to sell the vehicles to people in parking lots. Too many people remain very trustworthy and "get taken to the cleaners because they find what seems like a good car," Bradley said.
Others are sold by individual dealers to people who "can least afford it" and are shopping at alternative places because of low credit scores and the inability to obtain a car loan, said Basso.
"The unfortunate reality is many of the people who fall victim to this scam are looking for the best deal or cheapest car they can find," he said.
Most victims do not learn they have been swindled until their car is involved in an accident or they sell or trade in their car, said Bradley.
One active case that Bradley investigated recently involved a couple who moved to Blue Springs, a suburb of Kansas city, Mo. from Connecticut where the husband swindled people on at least 48 cars. After the couple was served with a search warrant last November, they fled back to Connecticut.
"There might be hundreds of other cars that this couple sold," he said. "He took steps to convince people that he was someone who was reliable and honest. The guy's a con artist."

How Consumers Can Combat It
Buying a car from a reputable dealer is one of the methods that consumers can protect themselves from becoming a victim since many of them provide free Carfax reports detailing the history of the vehicle. Car shoppers can also type in the 17-digit VIN at www.carfax.com/odo for free.
"We will put an alert on the Carfax report if we identify a rollback and consumers can see all the reported mileage history from 92,000 sources, including dealerships, service stations who conduct emissions inspections, departments of motor vehicles and police," Basso said.
The number of cases will likely only rise, because it is a "pretty easy" crime to commit and the retail value of vehicles have remained consistent over the past couple of years, said Bradley. Some fraudsters will buy a car from Craigslist, roll back the mileage and pose as the owner with the title of the car, but none of the victims know their real name.
"The bad guys get a good return on their investment," he said. "There's a high probably of success and a low probability of prosecution. You can commit the crime and no one will know about it for several years – the likelihood of discovering the fraud is pretty slim."
The reluctance of people reporting the fraud is not unlike victims of other crimes because they feel "swindled or suckered," Bradley said.
"They don't want to get involved, but this crime is pretty evil because it takes a car beyond its mechanical limits and tells someone it has a lot of life in it still," said Bradley. "Carfax is not perfect, but it's really good and gives you a good idea of what has gone on with the car."
Although Wilson and his wife have bought another car from a reputable dealership to replace the Pilot, he laments not doing more research beforehand.
"I will always get a Carfax report now because people are keeping cars longer now and there are lots of used cars on the market," he said.