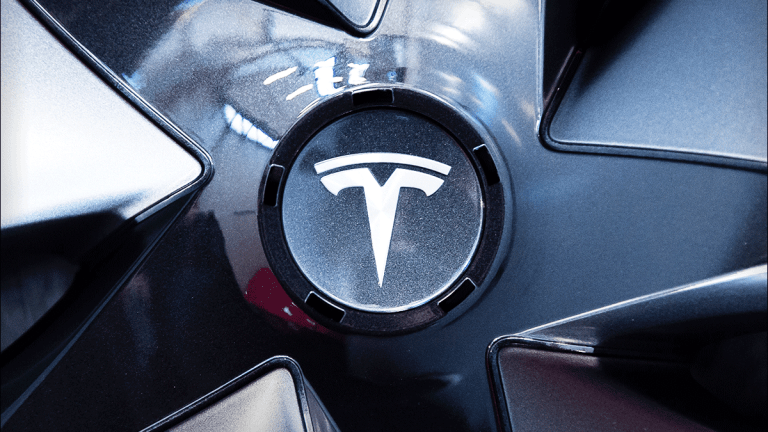 Tesla Explosion - A Different Zero to 60 for the Electric Vehicle Maker
A Tesla Model S catches fire and explodes in seconds in Shanghai parking garage. Tesla is investigating.
Tesla (TSLA) - Get Free Report said Monday it has sent a team of investigators to take a closer look at a parked Model S sedan that appears to have self-combusted in a ball of flames.
In a video, time stamped Sunday evening and widely shared on China's Twitter-like Weibo, a first-generation Model S sedan parked in a Shanghai garage appears to begin to emit smoke, and seconds later bursts into flames.
The video began circulating Sunday night (April 21), and posts with the hashtag #Tesla self-ignites" or 特斯拉自燃, had drawn nearly 18 million views as of early Monday.
"We immediately sent a team onsite and we're supporting local authorities to establish the facts. From what we know now, no one was harmed," Tesla said in a statement on Monday.
There have been at least 14 instances of Tesla cars catching fire since 2013, with the majority occurring after a crash.
Tesla shares were down 3.8% to $267.97 in trading on Monday.