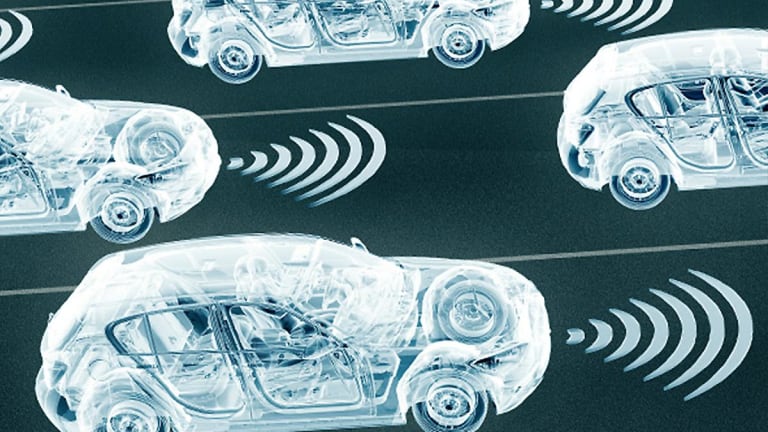 Nvidia, Regulators Uncovering the Top Factors for Autonomous Driving
Safety measures in autonomous driving need to evolve, just as the industry is doing, at a rapid pace.
By interacting with others, it's clear that there are many opinions around the autonomous driving industry. Many doubt that the technology is coming, while others don't want to share the roads with a "robo driver." There are some consumers who want the technology, though, easing the burden of their commutes and improving driver safety.
That's really what it's boiling down to, though, safety and public trust.
Without public trust, the government will be hesitant to give the industry the green light, even though they don't want to be the roadblock to self-driving technologies. At the same time, these technologies need to be far safer than a human driver, otherwise, regulators can't get behind the technology.
That much was clear after listening to several presentations and panel discussions at this year's GTC conference. Hosted by Nvidia (NVDA) - Get NVIDIA Corporation Report , the GTC event is Washington DC's largest artificial intelligence conference of the year. With little surprise -- ranging from defense to farming -- there's good reason why members of the government want to see the technology's capability.
Specifically regarding autonomous driving, governments are finding it tough to regulate an industry that is so young and is growing so incredibly fast. Just a few years ago, autonomous cars had very little capability. Now we have Alphabet's (GOOGL) - Get Alphabet Inc. Class A Report Waymo looking for a commercial launch sometime this year, General Motors'  (GM) - Get General Motors Company (GM) Report Cruise looking for a 2019 launch, and many others coming. 
Alphabet is a holding in Jim Cramer's Action Alerts PLUS member club. Want to be alerted before Jim Cramer buys or sells GOOGL? Learn more now.
The question is, are current benchmarks up to snuff? The answer seems to be no.
At the GTC event, Nvidia's senior director of automotive Danny Shapiro sat down with Derek Kan, the under secretary for policy at the Department of Transportation (DOT), to discuss the industry's current metrics regarding safety.
Currently, those two metrics measure miles driven and disengagement, or the number of times the human test driver has to take over or feels they have to take over the car during its autonomous testing. "These metrics provide a part of the picture, but not all of the picture," Kan said. 
The first one has obvious flaws. Simply that, driving 100,000 miles through New York City is vastly different than logging 1 million miles on the open road in Nevada. In other words, quality is an important measure vs. quantity.
The other issue comes with disengagement. At first, this was a reasonable metric for self-driving tests because we were able to see tangible improvements in the disengagement rate. For instance, if a company had 5 disengagements over 100 driving miles and that fell to 1 disengagement per 100 miles, there's a clear and measurable improvement.
But when you parse a bit deeper into the numbers, they can be misleading. For instance, disengagement quality is one consideration. Like the first example, where is the car driving?
Second, as Shapiro pointed out, each test run for Nvidia ends with a disengagement. While Nvidia has not provided an update to its self-driving report, its 2017 numbers show 105 disengagements with 505 miles driven. That looks like a terrible result. But consider that most of Nvidia's test runs were less than 5 miles. With each run ending with a disengagement, nearly all of Nvidia's disengagements from that report could have simply been ending the test run, rather than having a death trap roaming around on four wheels.
To know that Nvidia is a leader in this movement, though, all we need to do is watch this clip from the company's GTC DC keynote presentation. Starting near the 51:40 mark, we see just how impressive Nvidia's autonomous driving efforts really are. Driving more than 50 busy highway miles in California, the company registered zero disengagements.
All of this isn't to say that miles driven and disengagement reports were a waste of time. Quite the opposite, actually. But just like the industry continues to evolve, so too does its measures for safety. Those benchmarks aren't clear at this point, but regulators and the private sector together will figure out better measures for success.
Nvidia, Waymo and others have been huge proponents of simulation and it's something Kan says has serious potential. By simulating these tests rather than putting these cars on the open road, companies can test far more situations far more often without risking any human lives.
"I personally think that simulation has a lot of promise," Kan says, adding that "we're on the cusp of a revolution, potentially."
Make Money on Closed-End Mutual Funds. TheStreet's Robert Powell recently hosted an all-star panel of experts who explained everything you need to know on closed-end mutual funds, and often-overlooked investment class. Click here to register and watch for free.
This article is commentary by an independent contributor. At the time of publication, the author had no positions in the stocks mentioned.