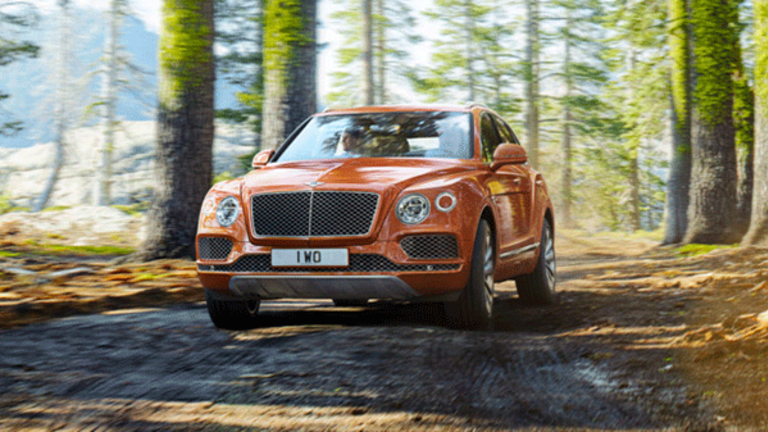 Best Tailgating Vehicles For 2017 Football
NFL fans spend hundreds each year on football tailgating, but far more on SUVs, pickup trucks and minivans to haul their spread in before kickoff.
NFL fans don't have much motivation to leave their den of satellite football packages, bottomless snacks, discounted beer and heat/air conditioning to attend a football game. Tailgating is the live football equalizer.
Last season, NFL fans paid an average of nearly $90 for tickets to the game and between $20 and $60, on average, for parking, according to Team Marketing Report. If you're shoving six friends into the family sedan and packing a camp stove into the trunk alongside a sad little cooler of burgers, dogs and beers, you're barely making your tailgate worth the price of admission. People are converting busses into tailgate party palaces and welding grills, smokers and stoves onto trailers that they can pull in an out of the lot at their leisure. Even if your car doesn't have the space and amenities to make a decent tailgate work, it might be worth renting or even borrowing a vehicle that does.
The current selection vehicles features second-row refrigerators, Wi-Fi hotspots for fantasy football updates, built-in coolers and a whole lot of other audio and video entertainment options. Why? Because tailgating is a big-money industry. According to a survey conducted by tailgating industry site Tailgating.com, 42% of tailgaters spend $500 or more on tailgating each season. Roughly 67% of tailgaters go to games six to 15 times each football season, including playoff and college games. More than half arrive three to four hours before kickoff, 95% prepare their food at the stadium and 59% use a combination of grills, stoves and smokers to do so.
With 60% of tailgaters between the ages of 25 and 44 and 73% having a college degree or better, they have the time and the expendable income to make their tailgating dream a reality. If you'd like to do the same, it helps to have the right vehicle for your needs. With help from the folks at automotive pricing and buying site Kelley Blue Book and its used-car sibling site AutoTrader, we came up with ten vehicles perfect for a full day at the game:
More of What's Trending on TheStreet: