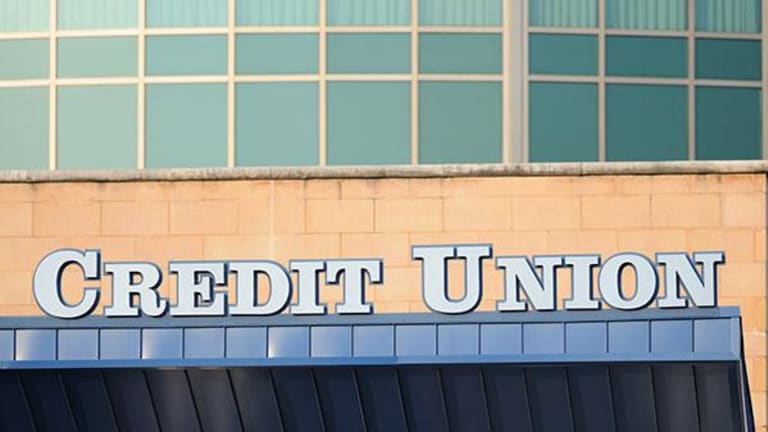 Should You Get a Car Loan Through a Credit Union?
The data show that, more and more, auto buyers are shying away from big bank lenders and moving closer to credit unions. But why?
The data show that, more and more, auto buyers are shying away from big bank lenders and moving closer to credit unions. But why?
Studies on consumer auto financing show most buyers prefer to get their car and truck loans directly from auto manufacturers - mostly because they can cut a better deal, dollar-wise.
But the next preferred landing spot for auto finance consumers isn't big banks - it's credit unions.
For example, a new study from Wallet Hub shows that vehicle consumers "should start their search for financing with car manufacturers," where they'll find lending rates that are 44% below the industry average. Credit unions should "be next," Wallet Hub reports, with lending rates 21% below industry average. Meanwhile, big bank auto lending rates are 10% above the industry average, while regional banks offer loans that are 25% higher than the industry average.
Maybe that's one reason why credit union membership is growing so fast, as U.S. credit unions have added 4.6 million members in the past year (through June 2017), according to the Credit Union National Association, based in Washington, D.C. Credit unions had a grand total of 111.7 million members at the end of June, and continue to grow.
"Year-over-year memberships have increased at a 4.3% pace, the fastest in more than 20 years," notes Steven Rick, chief economist at CUNA Mutual Group.
The trend toward more auto consumers turning to credit unions for loans is no surprise to industry insiders, who say smaller financial institutions have a built-in advantage that helps them attract more customers.
"Credit unions provide the best rates, because they are not-for-profit financial cooperatives,"  says Natasha Rachel Smith, personal finance expert at TopCashback, a cash back rebates and consumer coupon site. "Instead, they have membership rules, such as living or working in a particular town, which also means not everyone will qualify to use their services."
Consumers looking for a favorable deal on an auto loan should try the dealer first, but if there's no value there, credit unions should be next up on their loan list.
"Credit unions are a solid alternative to banks," says Anthony Curren, a spokesperson for Rick Curren Auto Sales and Service in Corning, N.Y. "They generally have lower interest rates, and are a bit more liberal in their lending. I've also been told that credit unions can offer lower rates because they are taxed differently, and can therefore pass savings along to end customers."
"In general, credit unions seem to be the way to go," Curren says.
For their part, credit union specialists say they're more flexible, and the rules work in their favor when negotiating rates with auto dealers.
"One of the largest benefits is that credit union's offer auto loan rates that are typically lower when compared to the banks since our rates are not marked up by the dealer," says Francis Collins, vice president of credit at Teachers Federal Credit Union, in Long Island, N.Y. "With a dealer/bank auto financing relationship, in many cases the rates are marked up leading to higher costs for the consumer."
Collins, who notes that auto loans are "one of our most popular financial products" at the $5 billion credit union, says another perk for auto borrowers is that credit unions offer more flexible terms, especially in the form of longer-term loans (up to 96 months) that can be obtained auto loans. "Compared this to a bank, where loan terms will peak at 84 months in most cases," Collins notes.
"Product variety" can really separate credit unions from other lenders, Collins adds.
"Banks typically offer new, used and lease auto loans, while credit unions like us will offer these in addition to the balloon -- or lease-like -- loan product," he says. "This, paired with personal service through intermediaries who interact with the dealers on a constant basis, ensure some of the best financing offers for both new and used cars around."
If you do decide to opt for a credit union loan on a vehicle purchase, know what financial institutions expect from you in order to get the best deal.
"When seeking an auto loan from a credit union, your first step should be to review your credit history and score," notes Joe Pendergast, vice president of consumer lending for Navy Federal Credit Union and an expert on auto loans. "Next, figure out what you can afford and then identify what type of car you're looking for. Having this information before you work with a lender will help you better understand what you can realistically borrow."
Pendergast also advises getting your ducks in a row before a credit union checks your credit score.
"A lender will typically look at credit score, credit history, employment history, amount financed, debt to income ratio and duration of the loan," he explains. "As a credit union, our goal is to provide affordable financing and ensure the monthly payment fits within the member's budget."
So there you go. If you can't get a good rate at a dealer or a large bank, maybe you should really be thinking "small" and head directly to the closest credit union near you.
If you play it right, doing so could save you a bundle on your next auto purchase.
More of What's Trending on TheStreet:
Editors' pick: Originally published Oct. 3.