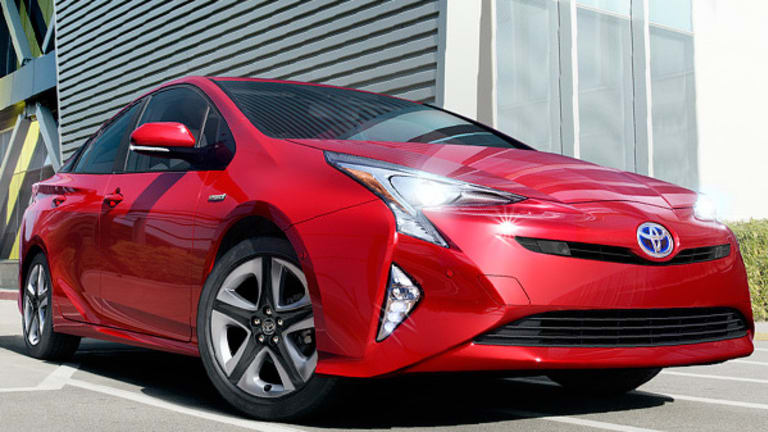 Publish date:
5 Car Companies Driving Their Ads to the Super Bowl
Hyundai is the NFL's official auto sponsor, but that isn't going to stop Mini from paying millions to try to get people to stop labeling it a small car company.
Hyundai is the NFL's official auto sponsor, but that isn't going to stop Mini from paying millions to try to get people to stop labeling it a small car company.
Know what being the league's official auto sponsor means on Super Bowl Sunday? About as much as being the guy at Jiffy Lube who changes the oil in the ball boy's 1993 Saturn SC.
Hyundai Motor America is the only automaker with the right to use NFL logos and other signage in its commercials and on its cars, largely by paying $50 million a year for a four-year sponsorship deal signed last year. That must have bummed out General Motors, which has spent $86.8 million on Super Bowl ads alone during its time as the league's last auto sponsor. However, that gives GM the opportunity to do to Hyundai what other automakers did to GM for so many Super Bowls before: ambush it.
The NFL has an official soup sponsor, a tire sponsor, a hot cereal sponsor and even a grooming products sponsor. What it doesn't have is sponsor exclusivity for Super Bowl ads, which allows 2016 Super Bowl broadcaster CBS to let any advertiser in on the game that it wants and open the door for non-sponsor "ambush" advertisers.
This happens just about every year and pressures the NFL's official sponsors to shell out even more cash to maintain their association with the league. According to Kantar Media, the Super Bowl has generated $2.38 billion in ad sales since 2006. Total ad spending climbed from $162.5 million a decade ago to $345.4 million just last year. The cost for a 30-second ad also skyrocketed from $2.5 million to $4.4 million during that span.
Anheuser-Busch InBev paid the NFL $1.2 billion in 2011 to wrest the league's official beer sponsorship away from Molson Coors and just paid $1.4 billion to extend that sponsorship through 2022. It's also spent $278.3 million during the last decade not to only air ads for Budweiser and other brands during the Super Bowl, but to buy exclusivity deals from Fox, CBS, NBC and ABC that prevent all other beer companies from buying big-game airtime.
That's how high the stakes have become. While the amount of Super Bowl commercial time has increased from 44 minutes and 15 seconds in 2006 to 48 minutes and 5 seconds last year, the number of commercials aired has fallen from 92 to 82 during that same period. With commercials of a minute or more making up 37% of all ad purchases last year, there's far too much cash on the table for a company to risk losing its Super Bowl advantage.
Last year, six auto manufacturers spent $96.8 million to air 11 minutes of commercials for nine car brands. That's actually down from $113.4 million spent by nine automakers on 13 and a half minutes of commercials for 11 brands in 2014, but it's still the most time and money allotted to any one category of Super Bowl advertiser. Here are just five of the automakers who've already committed big ad money this year:

Hyundai/Kia
No. of ads: Three ads (including one 60-second spot for Kia)
No. of cars sold in 2015: 1.39 million
Back when Chrysler and General Motors were taking government bailouts, Hyundai thought it would be a great idea to capitalize on their Super Bowl absence and snap up some market share. The company spent $67.4 million between 2009 and 2013 to take a larger cut of the U.S. market and kick domestic competitors while they were down.
It took a while, but it worked. Hyundai saw U.S. sales increase 5% last year and has watched its market share climb from 3.4% in 2013 to 4.4% in 2015. 
Kia, meanwhile, saw U.S. sales soar 8% in 2015 and watched its market share inch up from 3.4%. in 2013 to 3.6% last year. We have no idea what either Hyundai or Kia's spots -- including another Hyundai ad running before kickoff -- will look like. However, the fact that Hyundai is returning after a year's absence bodes well, as does Hyundai and Kia's combined 8% market share that's about a half point behind Nissan's and double that of all of embattled Volkswagen's brands combined.


General Motors
No. of ads: One 30-second ad
No. of cars sold in 2015: 3.08 million
General Motors spent $86.8 million on Super Bowl ads alone between 2006 and 2015, but took part in just six Super Bowls during that time after its spendthrift ways left it bankrupt and bailed out by the federal government
Though it's back and has bought out Uncle Sam's stake in the company, it's spending wisely on Super Bowl Sunday despite a 5% uptick in U.S. sales in 2015. It sat out last year completely, but is parting with the $4.6 million to $5 million it will cost to run an ad for Buick. That brand is launching a redesigned LaCrosse, the Cascada convertible and the Envision compact crossover this year and could use all the help it can get.

Toyota
No. of ads: One 90-second ad
No. of cars sold in 2015: 2.5 million
Don't let the 5% bump in sales last year fool you: Toyota's cars can use all the help they can get.
With gas prices below $2 a gallon, everyone is shopping for crossovers -- because the U.S. driver just never learns his or her lesson -- and Toyota's car sales actually decreased 0.5% last year. That made it an absolutely lousy time to debut the 2016 Prius, the spokesmodel for hybrid cars and perhaps the last vehicle that gas-guzzling 'Murican drivers want to see when they're figuring out how to haul as many of their personal possessions as possible while consuming as much gasoline as they can.
This is why Toyota is taking a minute and a half to remind folks that not only is the Prius much easier on gas than whatever grocery getter they're pricing out, but that it offers a whole lot of fuel economy and space for not a whole lot of money. But, hey: if that three-row crossover is what you need to get you, and only you, to and from work each day without wounding your pride or making you feel inferior to the person in the next lane with the dual-axle diesel pickup with an oversized exhaust, then go for it.

Honda
No. of ads: Two ads, including one 60-second Honda ad
No. of cars sold in 2015: 1.59 million
Honda has not had a Super Bowl ad since Bruce Willis and Fred Armisen's "Hugfest" spot in 2014. However, the 2017 Ridgeline pickup just made its Detroit debut and is trying to crack a pickup market that is not only unkind to Japanese manufacturers, but also features strong new competitors from Toyota and Nissan. Honda is going to get a minute in the third quarter to make its case.
Meanwhile, Acura hasn't run a Super Bowl ad since 2012, but used Jerry Seinfeld and Jay Leno to pitch its NSX supercar. Well, they're pitching the same vehicle this year, but we can only hope it's with some updated starpower.

Mini
No. of ads: One 30-second ad
No. of cars sold in 2015: 58,514
Mini hasn't made a Super Bowl appearance since 2011, but with some new models coming into showrooms in 2016, it's recruited Serena Williams, Harvey Keitel, T-Pain, Tony Hawk, Randy Johnson and Abby Wambach to talk about "labels."
Granted, this is an automaker that labeled itself "Mini" and is going to try to "defy labels" this year to sell folks the honking big Clubman crossover. While we're sure being known for small cars makes these folks feel all the feelings, we wonder if BMW-backed Mini thinks Williams, Wambach and everybody else also got to choose the labels they had to overcome.
This article is commentary by an independent contributor. At the time of publication, the author held no positions in the stocks mentioned.