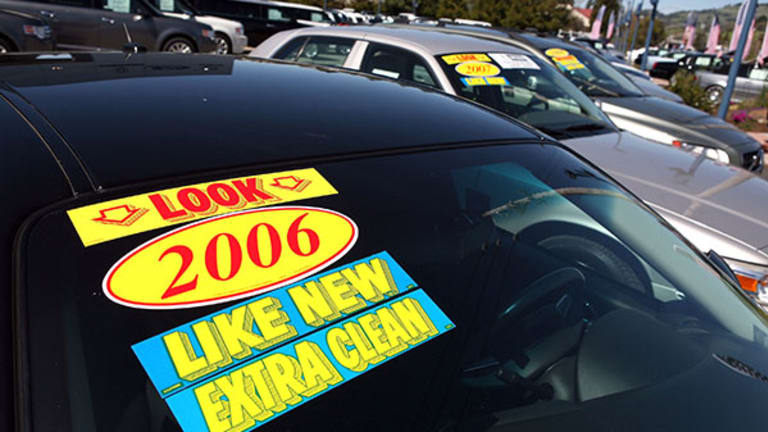 4 Used-Car Shopping Tips (Including 2 That May Surprise You)
How do you find the best used car for you? When you see one you like, do you make an offer immediately? Here are some answers.
NEW YORK (MainStreet) — How do you find the best used car for you? When you see one you like, do you make an offer immediately? 
These should be common questions these days. Equifaxsays car buyers accumulated $902.2 billion in auto loans through mid-2104, an increase of 10% over the same period a year ago.
"Auto lending continues to thrive, accounting for more than 50% of all new non-mortgage lending through April 2014," says Dennis Carlson, deputy chief economist at Equifax. "Lenders are responding to record low delinquencies by offering great rates and terms, while consumers are responding to the improving economic conditions by making the decision to purchase newer vehicles."
According to Calypso, a San Carlos, Calif., online used car services company, the best bets when shopping for used vehicles are to "Act fast on good deals, look at cars under $20,000, ignore Kelly Blue Book and buy it in green, red or blue to save."
The firm studied 2.5 million used auto sales over four months of 2014 in 97 U.S. metro areas, finding:
If low costs are a priority, act fast. If pricing is your biggest issue, look for vehicles priced below market value. They're not always easy to find, but when you do find one, act quickly - many vehicles in that lower price category sell within 10 days, Calypso reports.
Found the car you want? Wait it out. On the other hand, if you know exactly what vehicle you want, and it's priced high, be patient. Calypso's data show that dealers will drop the price of a used car or truck three times before a vehicle sells. On average, consumers can save 10% on a used vehicle by "waiting it out."
Don't count on Kelly Blue Book. Use multiple research sources when you buy a used car, and don't count too much on KBB — their numbers can be off, Calypso says. "Kelly Blue Book is a great reference, but ultimately your local dealerships are more versed in the market prices of their cars," Calypso says. "Certain makes and models will universally exceed KBB values." For example, a 2008 Toyota Prius with 66,000 miles was recently priced on KBB at between $9,476 and $10,844. But the market transaction average on the vehicle was $13,590, Calypso says.
Choose your color wisely. Cars with certain colors, such as yellow, red, green and blue, sell for 2.1% less than vehicles colored in black or silver, Calypso says, "despite the fact that you don't pay more for those colors when it's a new car."
— By Brian O'Connell for MainStreet