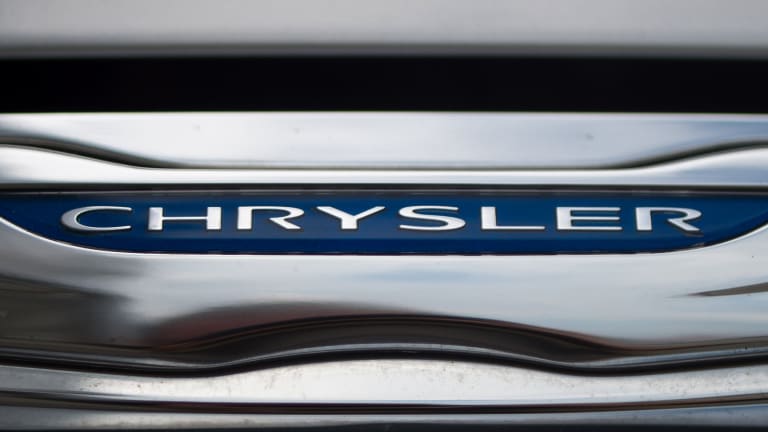 15 Cars You Won't See In 2018
Sedans went unloved from much of 2017, but crossovers, SUVs and other vehicles are on the chopping block for 2018 as well.
Cars aren't meant to last forever, which is why some dying car brands won't roll beyond 2018.
U.S. auto sales are down 1.8% through September, with some brands weathering the post-recession fluctuations better than others. Volvo's overall sales are down 2.7% as the brand struggles to produce the large cars the U.S. market wants. Fiat (down 15%), Mini (down 10%) and Smart (down 35%) are all slumping as gas prices hover around $2.50 before starting their spring descent. That's still about 20 cents a gallon less than the same period in 2016, but nothing shy of a miracle considering the havoc the recent hurricane season has wrought in the Gulf of Mexico.
With Americans basically turning up their noses at anything that isn't a crossover/SUV, minivan or pickup, that isn't great news for vehicles that don't fit the description. According to IHG Automotive, the average age of cars on U.S. roads is 11.5 years. That's up from 8.9 years a decade ago and 9.8 as recently as 2007. When car sales slumped during the 2008 and 2009 recession years as U.S. drivers held onto their cars longer and didn't really get out of the habit.
The cost of a new car isn't exactly helping automakers sell unpopular vehicles, either. According to Kelley Blue Book, the average cost of a new car is $34,861. However, if you're going to put 20% down on a car, pay it off over four years and make sure the principal interest and insurance don't exceed 10% of a household's gross income, that isn't helpful when the Census Bureau puts the median household income is $59,039. Bankrate.com found that even in the middle of Silicon Valley in San Jose, Calif., that price exceeds the $32,856 maximum affordable purchase price and maximum $662 monthly payment, based on the Census Bureau's 2014 median-income data.
All of the factors above, along with dwindling sales for specific models, usually result in a cull. We're not into 2018 yet and General Motors (GM) - Get Report is already considering eliminating the Cadillac ATS, CTS, and XTS by 2019. It's also giving the stink-eye to the stopgap Chevrolet Volt hybrid and the underloved Sonic subcompact. The Buick LaCrosse may also come out of the lineup, with crossovers getting the nod across all GM brands.
But before we get too far ahead of ourselves, here are 15 vehicles that definitely come out of commission in 2018. As you might imagine, the immediate future doesn't look good for sedans. It doesn't mean they won't come back at some point: It just means they're at least going on the shelf for some time.
Now check out the best-selling used cars:
More of What's Trending on TheStreet: