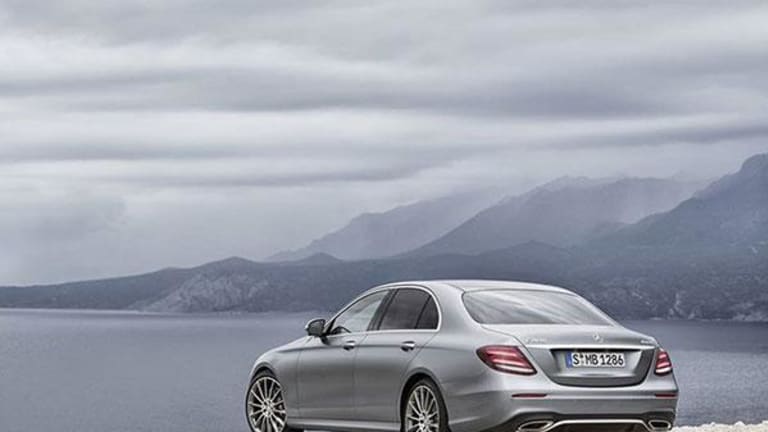 11 Great Cars Most Likely to Be Resold in Under a Year
Here's the list.
Sometimes, you and your car just aren't meant to be.
The cost of owning a vehicle has made sticking with one you hate for a decade or more at a time less desirable than ever. According to credit agency Experian's State of the Automotive Finance Market report, the average auto loan amount for a new vehicle reached a record high of $30,621 at the end of 2016. The average loan amount for a used vehicle also jumped from $18,850 in 2015 to $19,329 in 2016. The nation's total auto loan debt reached $1.13 trillion by the end of 2016, up $98 billion from a year earlier.
"With the average loan amount for new and used vehicles hitting all-time highs, we are seeing the need for affordability drive consumer purchasing behavior," says Melinda Zabritski, Experian's senior director of automotive finance. "Our latest research shows an $11,000 gap between the average loan amount on a new and used vehicle — the widest we have ever seen. This upward trend is causing many consumers to find alternative methods like extending loan terms, getting a short-term lease or opting for a used vehicle to get what they want while staying within their monthly budget."
The lease option has been particularly enticing. For consumers who still want to drive something new, leasing a new vehicle costs an average of $92 less per month than financing a vehicle. The average monthly payment for a new leased vehicle is $414, versus $506 per month for a new vehicle purchase. The number of consumers who chose to lease a new vehicle increased slightly from 28.87% at the end of 2015 to 28.94%, which means nearly a third of American consumers still prefer not getting too attached to any one car.
However, there are two distinct ends of that spectrum. On one end is a whole lot of luxury vehicles that are turned in less than a year after they're purchased. Credit luxury automakers and their dealers for the marketing strategy that leads to that bit of sales sleight-of-hand.
"While some might be surprised that these luxury brands top the list, these auto manufacturers offer their dealers incentives to buy new cars to use as loaner vehicles, which are then sold as used when they are still under a year old," says Phong Ly, CEO of automotive research firm iSeeCars.com. "This is a marketing strategy with a two-fold purpose. It puts brand-new models in the hands of current owners when they bring their cars in for service, increasing the likelihood that they will buy another car from that brand. In addition, it essentially increases the brand's new car sales, which help to give them the ability to claim the title of 'top luxury brand,' something that BMW and Mercedes-Benz compete for every year."
On the other end is a quality issue that no brand wants. Fiat Chrysler rightfully dumped both the Dodge Dart and Chrysler 200 after years of mind-numbing mediocrity, but consumers looking for a deal on discontinued vehicles got way less than they bargained for -- with each of those vehicles getting the average three-star rating or worse from J.D. Power.
With iSeeCars.com's help, we found 11 vehicles that were most likely to be sold a year after they were purchased. While the odds of that happening to the average car are about 1.5%, they're more than double that for every vehicle on this list: