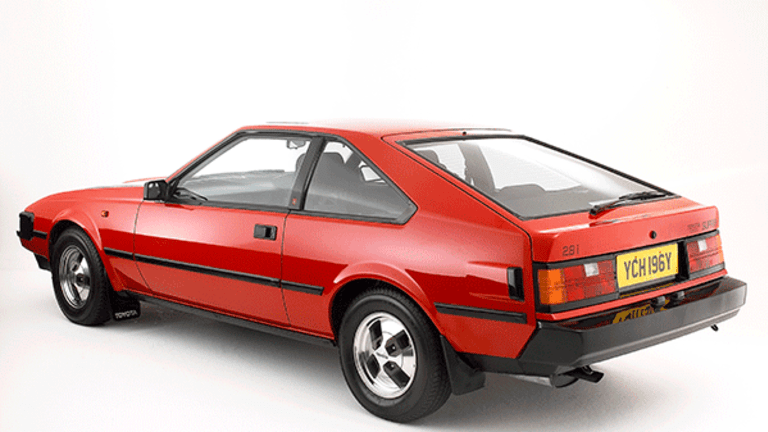 10 Zombie Cars Finding New Life After Death
Discontinued cars don't always find their way back into automakers' lineups, but some models get really popular on used car lots.
When there's no more room in car hell, the dead brands will roam the used car lots.
U.S. auto sales have increased just 0.5% through September, with some brands weathering the post-recession fluctuations better than others. After years of absence in the U.S. market, Saab was just deemed a defunct brand. Suzuki just stopped selling here altogether. Meanwhile, the once iconic Hummer line is now the pride of downmarket used car dealerships.
That's not such a bad place for Hummers or those other defunct brands to be. According to IHG Automotive, the average age of cars on U.S. roads is 11.5 years. That's up from 8.9 years a decade ago and 9.8 as recently as 2007. When car sales slumped during the 2008 and 2009 recession years as U.S. drivers held onto their cars longer, the used-vehicle market suddenly became the new-to-me car market for a growing demographic of car buyers.
If you aren't leasing, the cost of the average new car in the U.S. is unaffordable for much of the country. According to Kelley Blue Book, the average cost of a new car is $34,372. However, if you're going to put 20% down on a car, pay it off over four years and make sure the principal interest and insurance don't exceed 10% of a household's gross income, that isn't helpful when the Census Bureau puts the median household income is $53,657. Bankrate.com found that even in the middle of Silicon Valley in San Jose, Calif., that price exceeds the $32,856 maximum affordable purchase price and maximum $662 monthly payment, based on the Census Bureau's 2014 median-income data.
Those market forces have made used cars an extremely popular option. According to Manheim Consulting's Used Vehicle Value Index, used car prices are up 2.3% during the first six months of the year. Total used vehicle sales are up 5% during that same stretch. as low gas prices that AAA puts at an average of $2.22 per gallon, which is actually up 2 cents from last year but half the near-$4 price of four years ago. As a result, luxury cars (up 1.6%), SUVs and crossover (2.3%), vans (4.6%) and pickup trucks (6.7%) are all prime picks on used car lots.
That's great news for Chrysler 200, Dodge Dart, Honda CR-Z, Volkswagen EOS, Buick Verano and Toyota's entire youth-focused Scion brand -- none of which are making it out of 2016. Though none of the above were popular enough for automakers to keep cranking out new models, they all have the chance to become great, cult-classic zombie cars in the used-vehicle market. With help from the folks at used vehicle pricing site CarGurus, here are just ten of the vehicles that are enjoying life among the automotive undead: