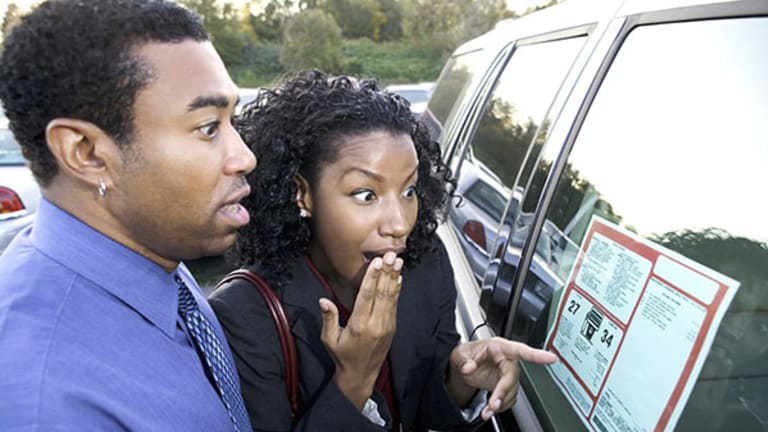 10 Most Expensive Places to Buy a Used Car in the U.S.
A combination of huge demand, low supply and isolated markets makes the Pacific Northwest and Southwest particularly tough for used car buyers.
Editors' pick: Originally published Sept. 8
If you don't live where the people and their cars are, you're not going to get a good deal.
The used-car economy is driven almost exclusively by supply and demand. When General Motors and Chrysler went bankrupt and stopped leasing vehicles at the beginning of the recession -- and rental and municipal fleets held onto their cars longer -- used vehicle prices soared. They still haven't quite come down to earth, which means that means car buyers in certain regions have to shop around -- even if it means going a state over to find a deal.
"While staying local makes sense for most car shoppers, they also may not be aware that car prices do vary across the country," said Lisa Rosenberg, data analyst at CarGurus. "Expanding a car search to a nearby city can sometimes yield significant savings, and for those truly driven by price, it might be worth it."
New car sales are up just 0.6% this year after years of double-digit percentage point increases after the recession. Meanwhile, according to IHS Automotive, the average age of cars on U.S. roads is 11.5 years. That's up from 8.9 years a decade ago and 9.8 as recently as 2007. When car sales slumped during the 2008 and 2009 recession years as U.S. drivers held onto their cars longer, they learned that more durable vehicles meant that they didn't have to buy new cars nearly as often.
Not that they could afford one even if they were looking around.
The cost of the average new car in the U.S. is $34,143, according to Kelley Blue Book. However, if you're going to put 20% down on a car, pay it off over four years and make sure the principal, interest and insurance don't exceed 10% of a household's gross income, that isn't helpful when the Census Bureau puts the median household income is $53,657. Bankrate.com found that even in the middle of Silicon Valley in San Jose, Calif., that price exceeds the $32,856 maximum affordable purchase price and maximum $662 monthly payment, based on the Census Bureau's 2014 median-income data.
All of the above is creating a huge demand for used cars while decimating supply. According to Manheim Consulting's Used Vehicle Value Index, used car prices are up 2.3% during the first six months of the year. Total used vehicle sales are up 5% during that same as low gas prices that AAA puts at an average of $2.22 per gallon, or 20 cents lower than last year and almost half the near-$4 price of four years ago, drive sales across the board. Luxury cars (up 1.6%), SUVs and crossover (2.3%), vans (4.6%) and pickup trucks (6.7%) are all flying off of used car dealer lots.
Even in that market, there are some places where a used car is a great deal. CarGurus, for instance, used its Instant Market Value algorithm to determine the value of more than 5 million used cars in 139 different metro and rural areas. It then ranked the largest metro areas in the contiguous United States according to how prices in that market compare to the nationwide average.
The company found that car buyer paying the national average for a car in Harrisburg, Pa., would be best served driving an hour and a half or so to Allentown and paying 3% less than that average or making the two-hour trip to Scranton for a 3% discount. If you have paying 1% above the national average in Indianapolis? A less than two-hour trip to Dayton, Ohio, will get you get you a slightly better deal at 1% less than average.
Using the CarGurus numbers as a guide, however, we offer ten places to avoid paying a steep premium on a secondhand vehicle:
This article is commentary by an independent contributor. At the time of publication, the author held no positions in the stocks mentioned.