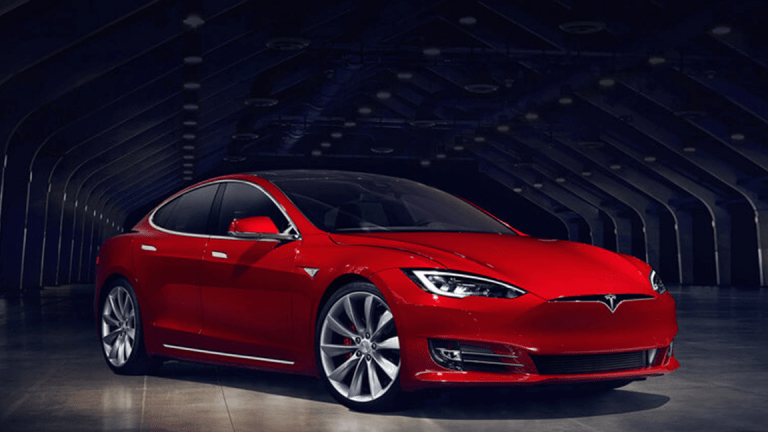 10 Fastest-Selling Used Cars of 2017
Hurricane Harvey and Hurricane Irma created huge demand for huge vehicles. Here's why buyers are going green.
Used cars are selling quickly, but for an unfortunate reason.
Hurricane Harvey in Texas and Hurricane Irma in Florida trashed countless vehicles and left their owners seeking replacements quickly. According to Cox Automotive estimates, used car sales improved by 8% year-over-year in September, with vehicles selling at a seasonally adjusted rate of 40.4 million. That's up from from August's 38.1 million units and was particularly robust among vehicles less than four years old, which have seen sales grow 5% in 2017. September also saw used vehicle prices grow 2.77%, ahe Manheim Used Vehicle Value Index - a measure of wholesale prices adjusted for mix, mileage and season - hit a record high for the fifth consecutive month and jumped 6.3% from the same time in 2016.
"While growing retail demand is strong, most of the pricing strength can be directly attributed to the recovery following Hurricanes Harvey and Irma," says Jonathan Smoke, chief economist for Cox Automotive, parent company of Manheim. "Both the replacement demand and reduction in available supply is causing widespread wholesale inventories to tighten, and we expect this to result in wholesale price gains for at least another month or two."
With demand came increased prices across the board. Compact car prices were up 4.4%, sedan costs increased 2.3%, pickups and vans saw a 9.1% price spike and SUVs and crossovers saw prices jump 6%. Even luxury cars got a 6.4% price boost.
"Hurricanes Harvey and Irma are also impacting the overall economy by disrupting the growing momentum leading into the third quarter," says Smoke. "While the economy remains strong with the final reading on GDP growth in the second quarter of 3.1% - the strongest quarter in more than two years - economic data will be harder to judge any sustained change in trend for the next several months."
That said, some vehicles are selling far faster than others. According to vehicle pricing and analysis site iSeeCars.com, the fastest-selling used vehicles have spent less than a month on the lot and have an interesting common thread: six of the top ten are alternative-fuel cars, with three electric cars and three plug-in hybrids.
"Vehicles that move off dealer lots faster must have the right mix of demand and supply that may be driven by factors like price, unique features, and performance," said Phong Ly, iSeeCars.com CEO.
To get a sense of what used car buyers are looking for, we looked through iSeeCars' sales numbers and found the ten fastest-selling used cars in the country. If buyers can get a discount on efficient or flashy vehicles, even in the wake of disaster, they're going to do so:
Check out these 5 fastest-selling used cars of 2017!
More of What's Trending on TheStreet: