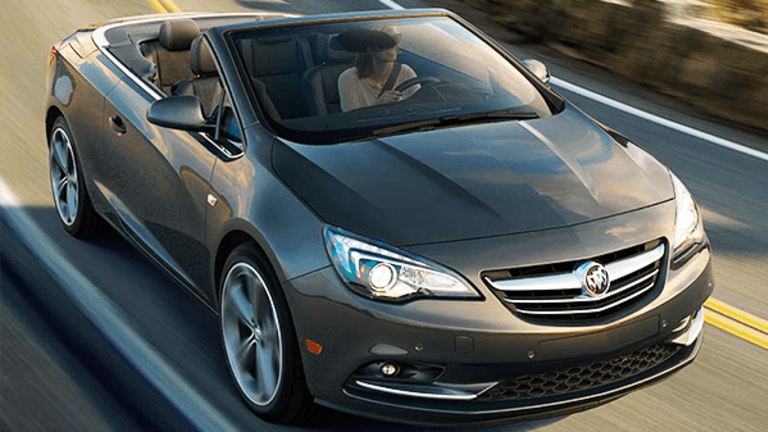 10 Affordable Convertible Autos That Are Perfect for Summer Cruising
The convertible car or SUV has become more affordable.
When the rains have moved on and the heat hasn't quite settled in yet, there's no better time to consider buying a convertible.
Prior to the recession, buying a convertible meant sinking your cash into a Chrysler Sebring/200, a Jeep Wrangler or a higher-end luxury vehicle from BMW, Audi or Mercedes-Benz. Convertibles still cost more than their hard-top versions, but gas prices that are averaging $2.33 a gallon and 5 cents lower per gallon than they were at this time last year. For convertible buyers, that levels the playing field a bit.
In 2014, TrueCar looked into convertible buying habits and found that drivers in California, Florida, Texas, New York, and New Jersey were the most likely to buy them. Not surprisingly, folks in Alaska, Wyoming, North Dakota, Montana and Idaho who face short summer and cold winters are a bit less likely to take the plunge.
With vehicle sales up just 1.5% through June, according to MotorIntelligence, we aren't exactly surprised that folks would hold off on a convertible. Still, car buyers 35 to 54 years old and nearly 40% of the female car-buying public love the convertible and are forcing the industry to give them more options. However, there are just six convertibles on the road today that are capable of 30 miles per gallon or more -- and Tesla doesn't make any of them.
With U.S. fuel efficiency standards closing in on toward 54.5 miles per gallon by 2025, as the Environmental Protection Agency has mandated, more fuel-efficient vehicles have become both more plentiful and less expensive. The average fuel economy (window-sticker value) of new vehicles sold last year was 25.2 mpg, according to the University of Michigan Transportation Research Institute. That's still less than halfway to the EPA and Department of Transportation's goal set back in 2012, but it beats the roughly 19 miles per gallon that the Department of Transportation measured for the same pool of vehicles in 1995. Convertibles by their very nature aren't all that efficient, but here are ten under $35,000 that'll at least keep initial costs down: