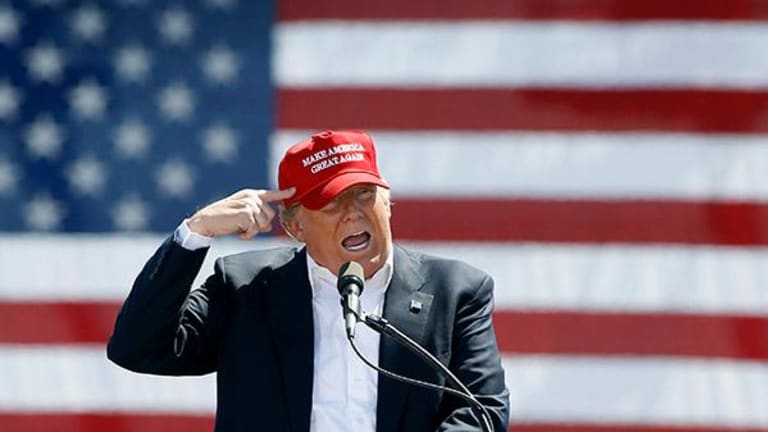 Businesses Around the Nation Close For 'A Day Without Immigrants'
The strike is in retaliation to President Trump's anti-immigrant stance.
Businesses, primarily shops and restaurants, are closing around the country today for 'A Day Without Immigrants.' The labor strike is in protest of the immigration ban, proposed border wall and roundup of undocumented immigrants. Shops are closing in solidarity with their employees or simply because they won't be able to open for lack of staff.
Immigrants in major cities like Washington, D.C., Austin and Philadelphia are planning on staying home so the nation as a whole can acknowledge that it can't function without them.

Sweetgreen took a proactive stance with an email from the co-founders to everyone on its D.C. distribution list that the company's D.C.-area eighteen stores would be closed in support of the company's employees. "Our diversity is what makes this family great, and we respect our team members' right to exercise their voice in our democracy," read a particularly moving paragraph of the email. "We apologize for any inconvenience this may cause, and hope you understand our commitment to our people." 
Watch More: We Still Don't Know Donald Trump's Opinion on the Border Adjustment Tax
The strike isn't solely relegated to immigrants; native-born Americans are also taking part by staying home in what is surely the first of many business-targeted retaliations against the Trump administration. For instance, there's a general national strike occurring tomorrow. The idea is simply not to show up to work and not purchase anything. Instead, contribute to democracy in some small way like donating your time to community service or reaching out to a local representative.
The Women's Strike or "A Day Without Women" is being organized for March 8th after the success of the Women's march or "the resistance," as it's referred to across social media platforms.
And we thought 2016 was interesting.