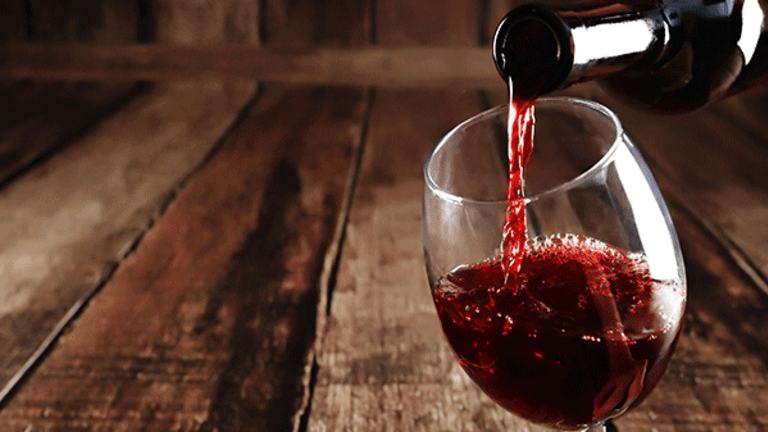 Biggest Wine Trends for 2017
The wine world is typically slow to evolve, but in 2017, there are a lot of trends and innovations to look forward to.
Editors' pick: Originally published Jan. 6.
Author Robert Louis Stevenson once said that "wine is bottled poetry."
That's because there's a built-in romance to wine. The tranquil image of grapes on the vine, the aroma of that first glass when you inhale, the joy of sharing a bottle in front of a fire.
And because of those sensual images, the industry has been slow to change.
"There's a constant tension between tradition and technology," says Chris Cooney, winemaker at Dana Estates, in Napa Valley, Calif. 
Whether it's in the vineyard or in the way you actually select a wine, the wine world has been very slow to incorporate technology.
Part of the problem has been "they believe if it ain't broke, don't fix it," says Jennifer Simonetti-Bryan, a Master of Wine.
A bigger issue is economics. "Smaller vineyards just don't have the extra money to buy high-tech equipment," says Cooney.
Still, it's finally happening. From inventory management to wine recommendations, technology is infiltrating the sector.
And while many producers are still slow to adapt to it, wine drinkers are craving it. 
"Technology is in the wine space, like or not," says Simonetti-Bryan, who is also a partner at Wine Ring, an app that helps you pick a wine based on your preferences. "And it puts the power firmly and literally in the hands of the consumer." 
So where can you expect "wine tech" in 2017?
Fortunately, everywhere.
Better Apps
Wine drinkers constantly are looking for ways to remember the wines they liked and get advice from peers about wines they may taste. So crowd-sourcing review apps like Delectable and Vivino have done well (though they can't figure out how to make money) but are sometimes too broad-based. 
If you're fortunate enough to have a cellar, CellarTracker is the go-to app. Created by Eric LeVine, an ex-product manager at Microsoft, as a way to keep track of his own cellar, it follows your inventory, calculates its present value and offers user reviews.
And the next time you go to a restaurant, don't be surprised if you're handed an iPad that details the wine list.
Uncorkd's iPad app not only helps the consumer make good decisions, but the data collected can also help the restaurant owner better understand the inventory, says CEO Josh Saunders. That's because Uncorkd supplies information to the wine directors so they can get a sense of what bottles are selling or sitting.
So What to Expect this Year? More personalized selections. Expect your favorite app to do a better job of homing in on your tastes.
We also probably will see consolidation within apps and more partnerships with other retailers. For instance, Drync, a delivery app, has partnered with eBay, which is allowed to sell certain wines. So Drync users will have access to more retailers. (Though as we mentioned before, the interstate shipping laws are in flux, so this perk may not last too long.)
Just beware of bias when you are using any of these apps. If the app also sells wine, it's not unbiased and should say so.
Better Gadgets
Wine gadgets certainly are getting more technical. Sure, watching your sommelier open a bottle with an old-school waiter's corkscrew is a part of the ambience, but using an electric opener at home is way cooler and easier.
And you probably already own an aerator, which claims to add oxygen to the bottle so that wines that may need time to age can be drinkable today, or the Coravin, which lets you pour a glass without uncorking the bottle.
The Ullo is a new product that helps to remove the sulphites from wine, which many people believe give them headaches.
So What to Expect this Year? More hyper-aerating and hyper-decanting, says Marshall Tilden, director or sales at Wine Enthusiast, the largest wine accessory company in the world. The ability to pour one glass of wine from any bottle, young or old, is what consumers crave. Many wine drinkers don't want to wait for wines to age any more, and they certainly do not want to waste that wine if the bottle isn't finished.
Tilden says to look out for the The Plum. It claims to pour and preserve your wine one glass at a time. It's not cheap - but coming soon.
More Efficient Vineyards
"There is a big belief that intuition is a winemaker's secret and nothing can replace boots on the ground," says Bryan Soderblom, director of marketing at VineView Scientific Aerial Imaging.
And while that may be true, and it is very important, the human eye can't see everything.
But the drones can. VineView uses planes and drones and bands of light to give detailed aerial views of the vineyards. So winemakers can tell how healthy their leaves are. This can help them control irrigation, keep the growth of certain sections uniform and properly direct pruning in the winter, says Soderblom, who is also the company's chief pilot.
Palmaz Vineyards has been using technology at its winery longer than most. 
President Christian Palmaz said he realized early on that "technology can actually enhance the human element, because no one is trying to replace the art."
Palmaz was founded by his parents; his father was a doctor, who discovered the original balloon expendable stent approved by JNJ, so science is in the family blood.
The vineyard built a NASA-like control room and the largest underground facility in the world that's 18 stories underground. All to make better wine.
The family also created a software system called Fermentation Intelligent Logic Control System, (called FELIX for short), which tracks every detail of the fermentation process at the molecular level.
Analytics are making their way to the vineyards too.
"Technology needs to help me make better decisions," says Dana Estate's Cooney, who uses analytics from Fruition Sciences. 
They were early adapters of analytics and have been working with Fruition Scinces since 2006. But "being able to measure things like the movement of water through the vine, in real time, always helps us to make smarter decisions." 
What to expect? More data in the growing process. Continued emphasis on water and soil preservation and more efficient uses of fertilizers and irrigation.
"Technology does not spell the end of sommeliers, wine selling or wine making," says Simonetti-Bryan. "Quite the contrary, I believe that the proper technologies can empower everyone along the supply chain," 
Heck, if it's going to get a great glass of wine to the table faster, we're all for it.