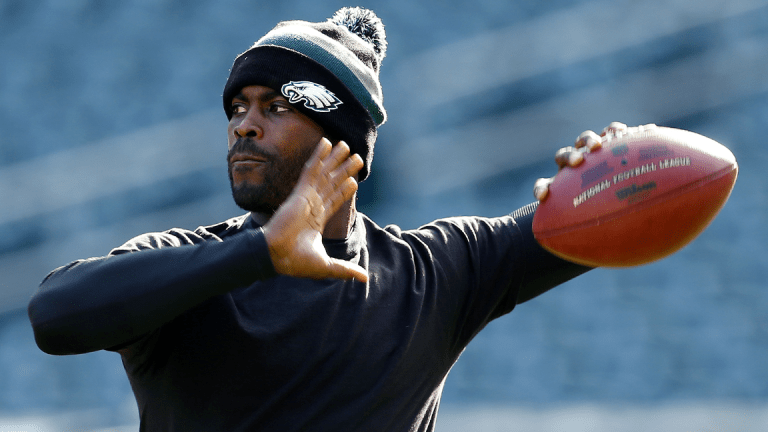 5 Massive NFL Contracts for Players Who Did Nothing
If you're lucky, you can make quite a bit of money in the NFL - even if you don't succeed.
Is there a bigger crapshoot than big free agent contracts in sports? Sure, the people who get them usually performed well enough to warrant it, but even that's not a great indicator of whether it will work out. What if they're too old? What if a freak injury happens early on in the contract? What if it's neither of those, yet somehow the player just stops performing well?
It may not feel like as big a risk in the context of the rest of the sport, but if that player fails to perform, that's tens of millions of dollars down the drain. That money could have been better spent anywhere!
That's why NFL teams try to mitigate damage by only making a percentage of the contract guaranteed (though now that Kirk Cousins received a fully guaranteed 3-year $84 million deal, anything goes). A lengthy contract that totals over $100 million won't look as bad if only $25 million of it is guaranteed.
Even so, busts in the NFL are common, and always disappointing. Some are busts due to performance, others to injuries, others to sheer dumb luck. Others aren't even necessarily busts, but still made absurd amounts of money considering their performance. These are a few players that made exorbitant amounts of money in exchange for doing very little.
1. Matt Flynn
Matt Flynn got the chance every back-up quarterback dreams of. Drafted in the 7th round by the Packers, he languished as Aaron Rodgers' back-up for several years. Then in the meaningless final game of the 2011 season, Flynn got the start to give Rodgers a break, and he proceeded to light up the Detroit Lions, throwing for 480 yards and 6 touchdowns in a win.
That single game netted him a solid deal as a free agent that offseason, three years with the Seattle Seahawks for $19 million. He had proven himself and gotten paid as a result. But he wasn't able to become the star Seattle thought he could be; that same offseason, the Seahawks drafted Russell Wilson in the 3rd round.
Wilson surprised everyone and handily beat out Flynn for the starting quarterback position in his rookie year. Flynn made three appearances that season and didn't start a single game. But thanks to his contract and signing bonus, he made $8 million in cash earnings that year.
The next season, Seattle traded Flynn to Oakland, who restructured the rest of his deal into a 2-year, $11.5 million contract. He made just one start and two appearances with them before getting released, but thanks to Flynn agreeing to restructure his deal to turn part of it into a guaranteed signing bonus (and additional salaries from Buffalo and Green Bay that year after his release), he still made more than $6.5 million that year. Nearly $15 million in two years, and he barely even saw the playing field.
2. Michael Vick
Specifically, Philadelphia Eagles-era Michael Vick. The Eagles took a chance on Vick after he was out of jail and reinstated into the NFL. What could have been a PR disaster briefly turned into magic, though. After seeing minimal playing time in 2009 as a back-up, he was thrown into starting duties in 2010 - and he proceeded to have the best season of his career, leading the Eagles to an unlikely playoff appearance.
For his efforts, Vick received a hefty $100 million contract - $40 million of which was guaranteed! Vick's second chance had paid off. As opposed to the first huge contract of his career - which he got from the Falcons and was derailed by his infamous dogfighting crime - this one was undone the way so many of these are: poor play and injuries. A decent 2011 led to struggles in 2012. His contract was restructured the next year, and Vick took a pay cut to stay with the team. He got the first few starts but mediocre play and a hamstring injury shelved him, allowing Nick Foles to take over. That was the end of Vick's Philadelphia era.
Those three years saw mediocre play, no playoff starts for Vick, and combined to net him $45 million. We should all be so mediocre at what we do.
3. Javon Walker
Javon Walker showed a ton of promise as a wide receiver with the Packers in the 2000s. In 2004, he had nearly 1,400 yards receiving with 12 touchdowns, and went over 1,000 yards again in 2006 after being traded to the Denver Broncos. But he was also dogged by injuries, and the Broncos released him after the 2007 season.
The Oakland Raiders were far more taken with his potential than concerned about his injuries, it seems, as the Raiders signed him to a 6-year, $55 million deal. That's a lot for someone with two good years and a lot of injuries, right?
Yes, that's exactly right. Walker spent two years with Oakland. He caught 15 passes for 196 yards and 1 touchdown. All of those stats came in his first season. He appeared in 3 games in 2009 and failed to catch a single pass. He was released soon after. Hindsight is 20/20, except in this case. In this case, the many fans and analysts who thought that was far too big a deal for Walker were proven 100% right.
4. Albert Haynesworth
When Albert Haynesworth signed with Washington prior to the 2009 season, he was known as an excellent pass rusher with an attitude problem. Washington won the competition to sign the defensive tackle, hoping that pass rushing ability would make their 7-year, $100 million contract for him worth it.
But it was the attitude issues that took over instead. Haynesworth frequently butted heads with Washington's coaching staff, and failed routine fitness tests. His play on the field ranged from mediocre to terrible, rarely putting in effort, and he was traded to the Patriots after just two disappointing years on the contract.
But Haynesworth still made bank on those two awful years. In 2009, he got a signing bonus of $5 million, and in 2010 he had a bonus of a whopping $21 million. These bonuses didn't hurt Washington's salary cap, but they combined with Haynesworth's salary to pay him well more than $30 million over two years for nothing but poor play and unneeded controversy.
5. Sam Bradford
Sam Bradford has proven that he is a good quarterback when he's on the field. But is there any less reliable metric than "Sam Bradford being on the field?"
Bradford's solid play when healthy keeps him from being a bust; but his injuries get him on this list. As the No. 1 overall pick in 2009, he signed a huge 6-year, $78 million deal with a whopping $50 million in guaranteed money. A solid rookie year led to a sophomore 2010 season that saw him play just 10 games, nagged with injuries. That year, his contract and bonuses combined were more than $26 million.
But Bradford rebounded in 2012, and was having a similarly solid 2013 when he tore his ACL about halfway through the season, sidelining him for the rest of the year. Bradford had hoped to recover in time to start the 2014 season, but a sack in a preseason game tore an ACL in that same knee, and he didn't see the field in 2014.
For just under half a season over two years, Bradford made $23 million in salary.
Amazingly, Bradford was able to start consistently the next two seasons after that, with the Eagles and Vikings. But knee injuries struck again, and Bradford played just two games in 2017 before being sidelined. By the time he was back on the roster for the playoffs, quarterback Case Keenum had overtaken him as starter. That didn't stop Bradford from making $18 million that season.
Sam Bradford is a good quarterback, but he has made as much money being injured as he has actually playing football - and it's a lot of money.